A mini camera hidden in the Eyeglasses; discreet and covert, nobody will suspect is as a hidden camera; can be taken to any occasion

78deg lens and 1/4 CMOS image sensor; catch images in 480p; lens is not wide, can only catch things straight in front; video recorded in .AVI format and 30fps with sounds

Can shoot video and photo: generates a video file every 10min in continuous recording mode; tap button once, it will take and save a photo at JPG format ; simply sync time with PC to show accurate time stamp in videos and photos

Loop recording applies to continuous recording mode; it will delete the oldest files to make room for the coming video clips; charge it with your PC or 5V output adapter; reaching a full charge takes about 1 hour

50min continuous recording after fully charged; connect the camera to your PC to view what was recorded in the micro SD card via the USB cord; micro SD card storage supports up to 32GB, and one 8GB card is included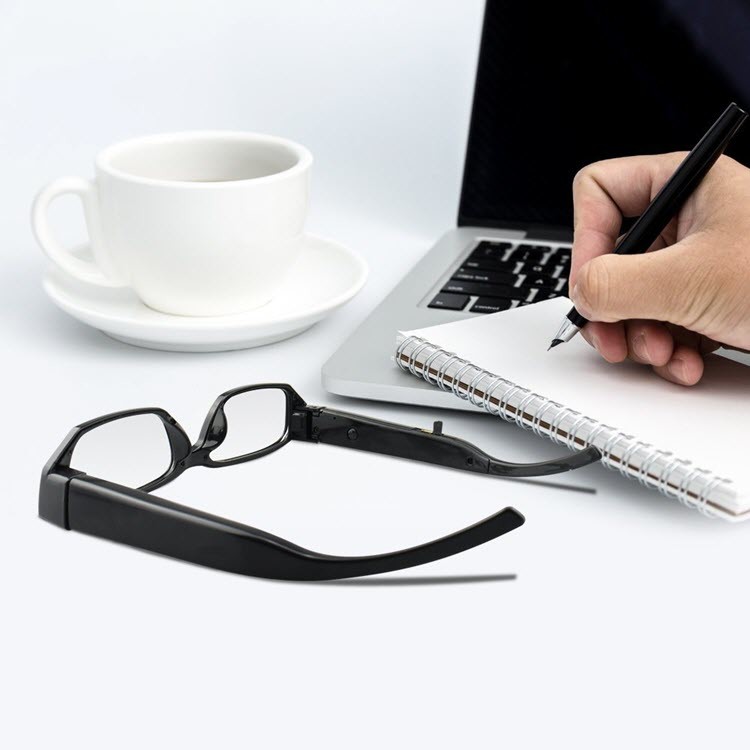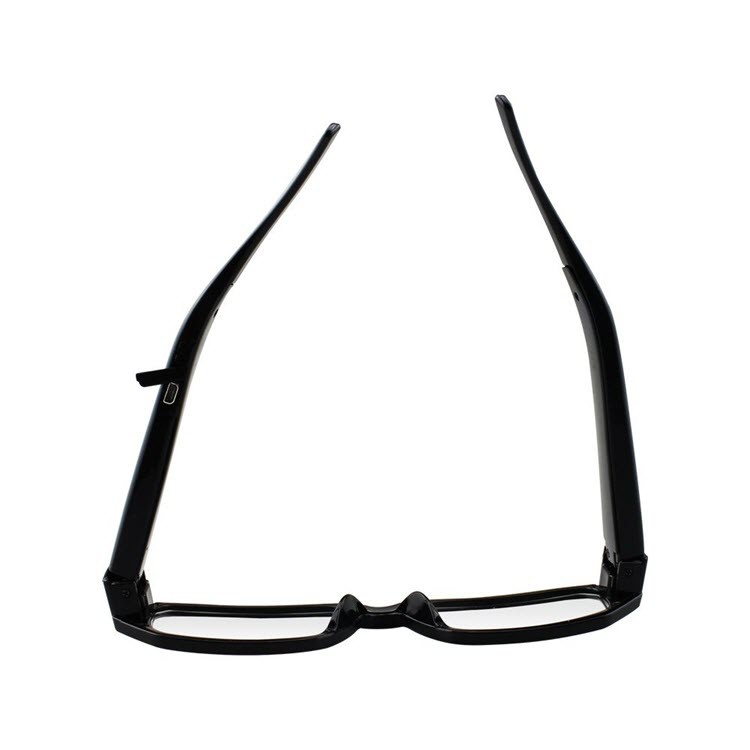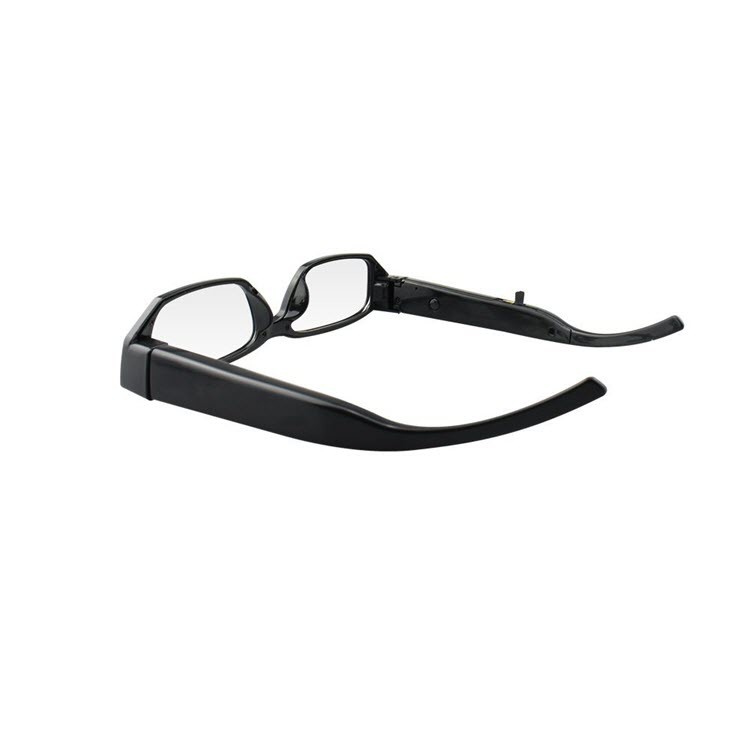 Beginning from Experiencing in Homes
We are users first and then developers. When we found many gadgets in our daily lives didn't always make sense, we were willing to do something. We asked ourselves, if a "smart" gadget isn't easy and reliable, is it what users need? No. You may also give the same answer. It is just regarding technologies, not regarding users. Here, we found its own way, being focused on what you, users, need.
Paying attention to daily lives, we look around in homes, use gadgets from ceiling to floor, and find out areas where we can improve users' experiences. Beginning from experiencing in homes, not thinking in the office, vivid ideas are flowing in our minds. Technologies are just used for fulfilling functions, not for showing off skills. Some gadgets from OMG may not be associated with "smart", but probably be associated with "easy" and "reliable". To OMG, that's enough if done well.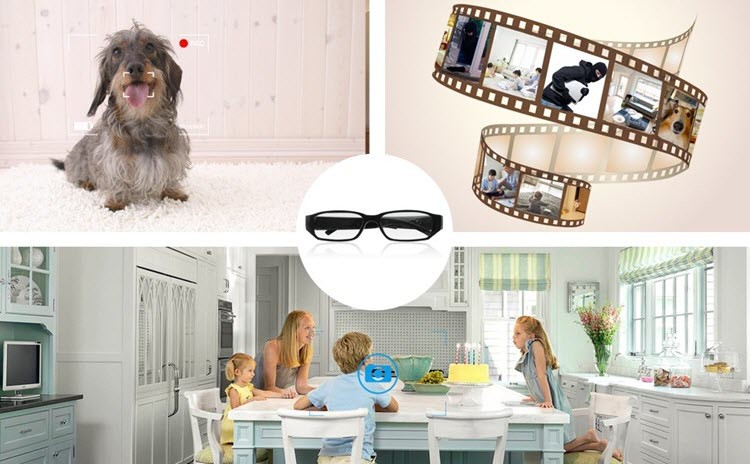 Hidden Camera Eyeglasses
A mini camera is hidden in the eyeglasses gadget. With this shape, it is discreet and nobody could suspect it as a hidden camera. In addition, there is no light blinking when it is recording video.
Inside is a 78deg field of view lens. It is not wide, can only catch things straight in front. But, its 1/4 CMOS image sensor is that bad. It can produce images in 640*480. It is clear enough for you to see what was happening.
Record video with sound.
Loop recording applies to continuous recording mode. It saves video clips at .AVI format and 30fps into a file every 10min. When the memory card is full, it will delete the oldest files automatically to make room for the coming video clips.
Simply take photos.
Press the button once, it will take and save a photo at JPG format.
Micro SD card storage.
All records are stored in the micro SD card. It supports micro SD card storage up to 32GB. Simply connect the camera to your PC to view what was recorded in the micro SD card. It supports Windows XP or later, and Mac OS X.
Show time stamp. Sync time with PC to show accurate time when the frame or the photo was captured in the coming videos and photos, then you will know not only what happened, but also when it happened. Once it resets, you should sync it again.
10439 Total Views
3 Views Today