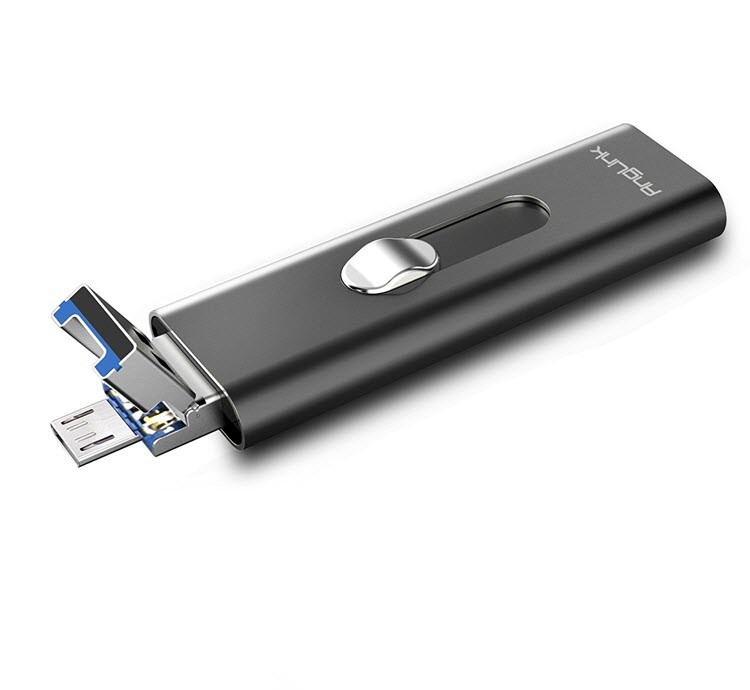 Fashionable & Durable : Distinctive exterior design and strong, light Aluminum Alloy material with high-precision CNC cutting, which makes this voice recorder fashionable, durable and sweatproof , even as a perfect gift for students, writers, professionals and any those who need it!
Superior Recording Quality: Clear recording with 512Kbps resolution, more than 70db SNR, Which Makes the recording quality better than other similar products. Intelligent noise reduction, even clear with ultra-sensitive capacity recording microphone.
Charging and Recording Simultaneously: The spy recorder can also record while charging, so you no longer need to worry about the power shortage. When connected, the indicator light will blinks for a few seconds and then stop.
Powerful Features: Powerful 8GB memory and 80mAh Polymer Battery capacity, which can record 15 hours and store 36 hours recording. Automatically save files as WAV format,fast and easy connection with Windows PC and Andriod Phone. When do not record, it could be used as a USB Flash Drive Disk.
Wide range of applications: This sound recorder is a great recording device for recording lectures, meetings, business negotiations, doctor's advice, evidence collecting ,interviews, discreet & covert spy recording etc. 
Product description
Important Tips—-How to set the time stamp of the recordings: ( just need to set it up at the beginning, and then you will always get the right time stamp of the recordings.)
After connecting the voice recorder to computer with USB, create a new "txt" file in the "record" folder, and the content is the current year, month, date, hour, minute and second, and then save it. Make sure that the year is 4 numbers and the others are 2 numbers. Example: 20170601103030.
Specification
Resolution: 512Kbps
SNR: 70db
Memory: 8GB – store 36 hours recording
Battery Capacity: 80mAh
Long Working Time: 15 Hours
Charging Time: 2 Hours
Super Small Size: 2.36*0.81*0.31 inch
Weight: 0.46 oz.
Support System: Windows2000/XP/vista/7/8/10/Android (Contain OTG)
Note
This Dictaphone doesn't support Mac system.
Better Recording Quality & Material
This voice recorder is made of strong and light Aluminum Alloy material, in addition to with 512Kbps resolution, more than 70db SNR, Which Makes the recording quality is better than that of similar products.
Intelligent Voice Activation
The Spy voice recorder will automatically start when sound is detected and automatic pause when no sound, which is great for hands-free working and save memory space.
Play Recording on the Andriod Phone and PC
With 2 USB Ports, this Audio Recorder can support playback files not only on the PC (Windows system) but also on the Android Phone( Android OTG required).
Package List
1x Anglink Digital Voice Recorder
1x User Manual
1x Packing Box
Warranty
Worry-Free Warranty at OMG, we provide 12-month warranty and friendly, easy-to-reach support.
9637 Total Views
1 Views Today