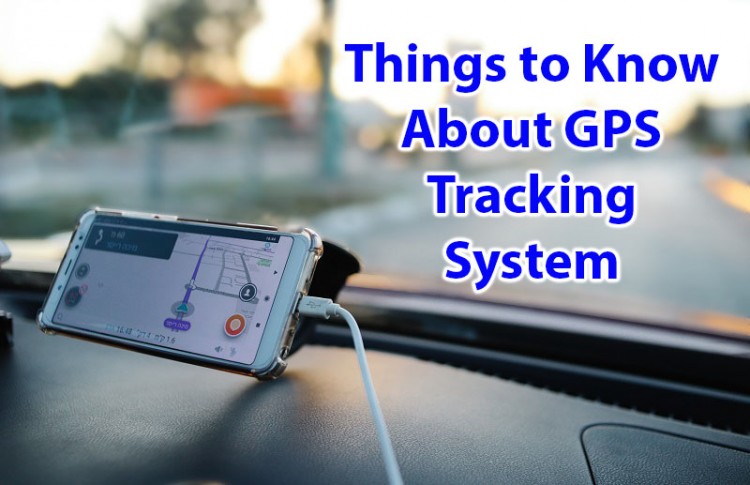 GPS (Global Positioning System) trackers are navigational electronics equipment, allowing parents, managers, and vehicle owners to monitor their assets and their cars in real-time. The GPS tracker, which is specially designed for vehicles are capable of offering accurate speed and location data, while less expansive options record this kind of information for later use. In short, it's the main functionality of the GPS tracking system introduces from the use of the Global Satellite System (GNSS) network. Some microwave signals are emitted by this system which is then sent through a set of GPS devices. Such kind of vehicles can be discovered in smartphones and cars. The source information contains that is broadcasted from the cars are such things as vehicle speed, location, direction, etc.
Regarding vehicle GPS tracing or Vehicle communication technology, up to four kinds of components are the part of this network that makes is possible, including:
GPS Satellite
Vehicle GPS Tracking Device
Wireless Network
GPS Server
Let's Explore How Does GPS Tracking System Work
You might know, GPS Tracking System makes use of a board network of satellites to determine the exact location of your device that was specially crafted for the purpose only. The basic concept behind the GPS tracker uses a method, known as Trilateration to confirm or find the physical location of the device based on its distance from three GPS Satellite. The exact technology is used by your portable devices or in-car navigation system. There's only a small difference between a GPS tracker and a car navigation system that the navigation offers your location and driving directions, while a tracker either broadcast the locations in real-time or keeps a record of the driving habits.
A GPS tracker system that is used in a vehicle is capable of broadcasting the location, in short, it typically uses the same technology that your mobile phone does to connect to the world via the internet or make calls to keep in touch with relatives, friends, and family members. That's the main reason some GPS car trackers need a monthly subscription fee.
You can purchase a GPS tracking system for personal use like vehicle tracking, monitoring employees, and more. Three different types of GPS trackers are available, though most GPS is fully equipped with phones and can work in any way depending on the applications installed on the phone.
Data Logger
Data Pusher

Personal GPS
Asset Tracking
Aircraft Trackers

Covert GPS Trackers
Vehicle OBD GPS Trackers
The work of GPS tracking devices are on the same pattern, but instead of showing the information on any device, the microprocessor on the device will calculate the exact location and then transmit the concluded data to the central server over the internet using the mobile phones. After that, a platform is hosted by the server to display the current location and the historical path of the device to users, as well as speed and alerts.
There are other benefits of a GPS tracking system that the business owners can deploy it to track the position of the fleet monitoring the behavior of their employees. Some travelers have placed GPS devices to the luggage to prevent it from getting stolen or lost. Such type of system is also useful for families as well. Families can use GPS devices to keep an eye on children, elderly, or pets.
Before choosing a GPS tracker, you'll have to the device if you want to passive or real-time tracker.
What are Passive Trackers?
Users aren't allowed to follow every move that an object and person makes while using the Passive Tracker. First, the information is obtained and then download onto a PC to see. Such kinds of trackers are usually affordable as they don't have a monthly subscription fee. For example, this king of the device may collect data such as where the method has moved in the past 12 hours. The gathered data is stored on this GPS tracking system in either internal memory or a memory card as well, which later can be downloaded to a PC for analysis.
What are Active Trackers?
On the other hand, process and deliver data in real-time using a mobile service is known as Active Tracking. You will receive real-time information via the mobile network which allows you to closely monitor the assets or valuable things. You need to pay monthly fees for the use of this service. It is one of the best options for commercial use such as fleet tracking, monitoring people, including elderly or kids, as it allows their presents to know where their loves are, whether they're on time or supposed to be a journey.
Mobile Phone Tracking System
The advancement in communication technology makes mobile tracking quite easy for everyone. Nowadays, mobile devices are becoming more advanced and provide you with the ability to carry on a conversation. Cell phone GPS tracking system is one of those advances. Continuously, a cell phone broadcasting radio signal, even when not in use or on a call. All cell phone companies can estimate the location of the exact cell phone for many years using the triangular information from the tower the cell phone is receiving signals.
With GPS technology, the location of anyone carrying a GPS-based mobile can easily track at any time. Cell Phone GPS tracking system can, therefore, be a really useful feature for a business point of view, especially for owners, friends, parents, and co-workers.
If you're looking for such a GPS tracking system, then you can get your hands with such excellent products specially designed for GPS tracking purposes. As you know, modern technology has made our life more comfortable and finding new ways on a daily basis to make it more comfortable. Whether to keep an eye on fleet, kids, elderly, or pets each and everything lies at your fingertips. Nowadays, the market is full of products that offering the service of the GPS tracking system and you efficiently deal with. Some of them are the following:
Kids Tracker Watch
GPS Tracker Watch for Children and Elderly
Personal Ankle GPS Tracker
Waterproof GPS Watch
8745 Total Views
1 Views Today