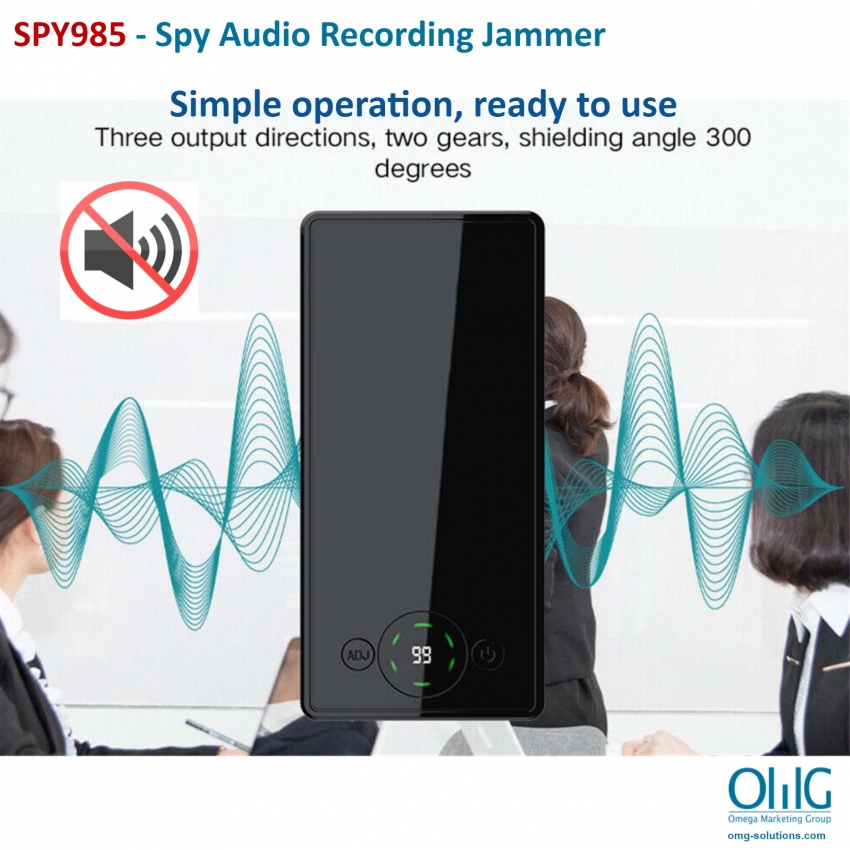 Note: This is not a detector, it is just anti-spy voice recorder blocker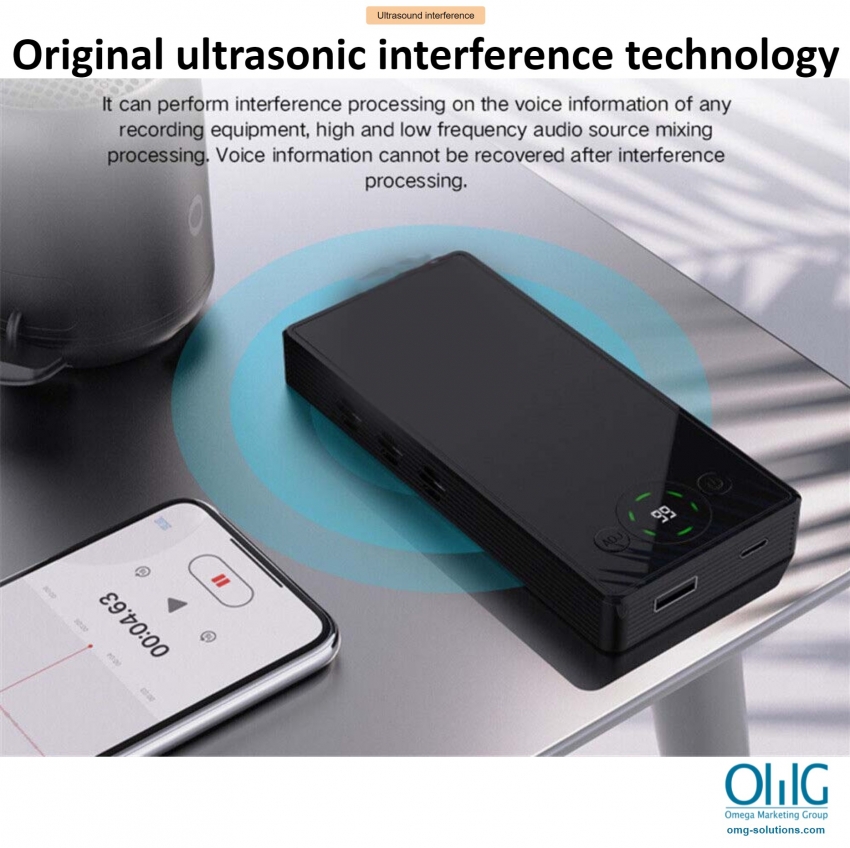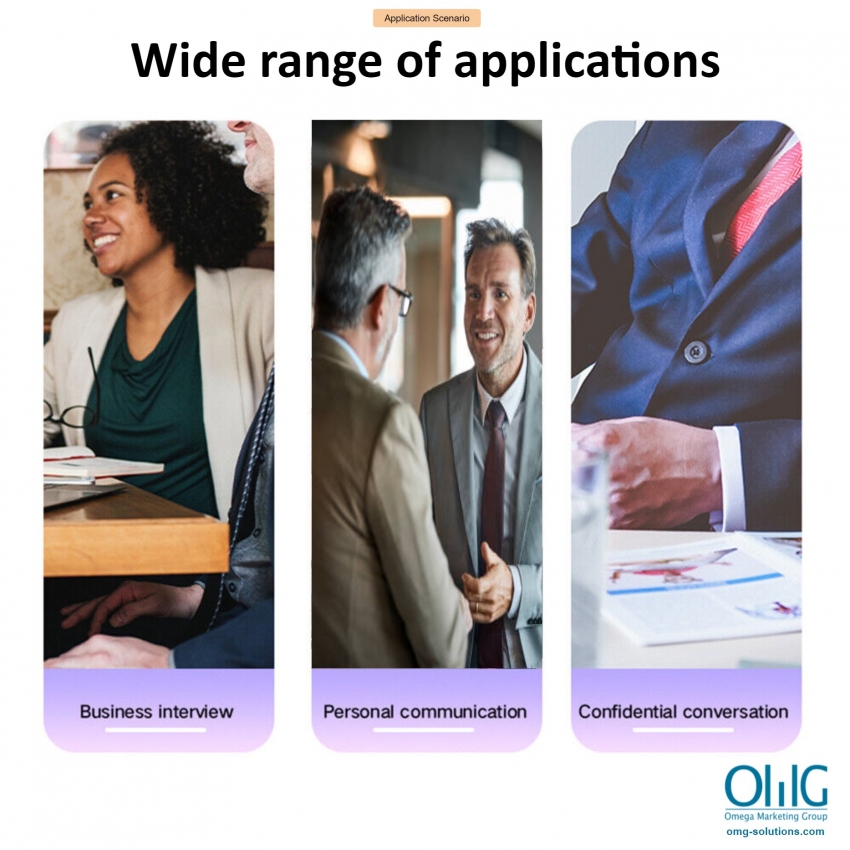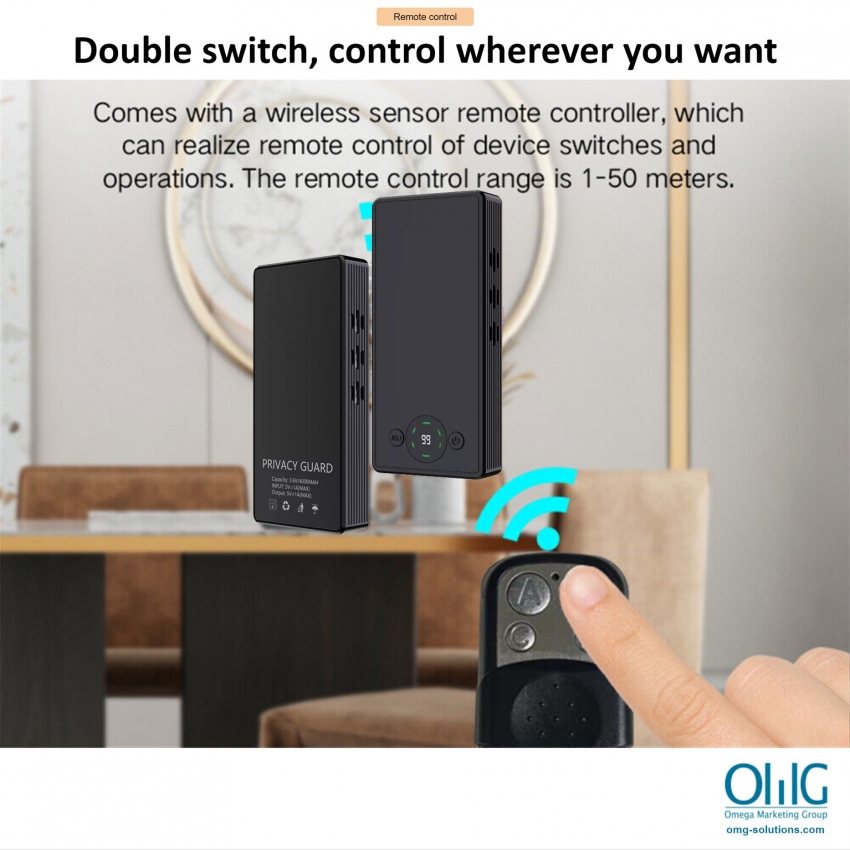 Product Parameter:
1.Name: Anti-recording device/anti-eavesdropping device.
2. Easy to use: Three output directions, two gears, shielding angle 300 degrees.
3.Working principle: Ultrasound interference
4. Remote controlling: Comes with a wireless sensor remote controller, which can realize remote control of device switches and operations. The remote control range is 1-50 meters.
5. Power bank function: Working as power bank.
6.Application: Meeting, Business interview, Personal communication ,Confidential conversation and so on.
7. Function: Protect your privacy and prevent eavesdropping.  Prevent phone voice recorder/ prevent digital voice recorder/ prevent camera's voice or sound recorder.
417 Total Views
1 Views Today