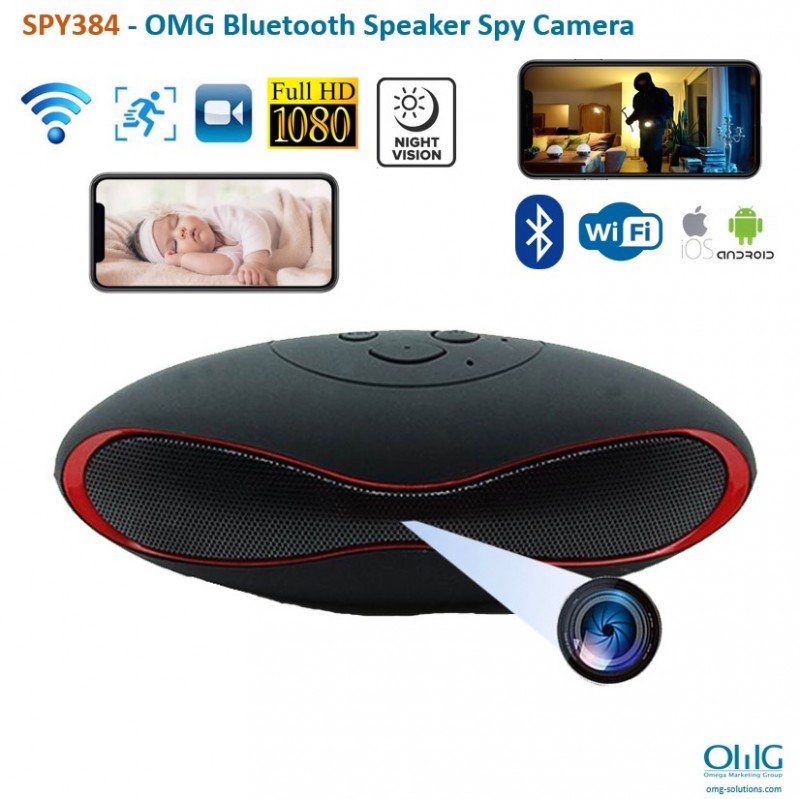 STREAMING – Stream 1080P HD video with a 140 degrees visual angle lens to capture covert footage from any smartphone or tablet via a free app.
MOTION DETECTION – Motion detection sensors trigger real-time app notifications, and motion-activated SD card recording sends notifications via text or email. The motion detection camera shoot in a straight line up until 4 meters.
HIDDEN CAMERA – Hidden WiFi spy camera wide-angle lens capturing covert footage blending in with your home or work environment.
CHARGING SYSTEM – Micro USB connector for both charging and syncing with smart phones.
STORAGE – Micro SD Card, Memory Card.
About OMG Bluetooth Speaker Hidden Spy Camera:
This bluetooth speaker functions just like a normal bluetooth speaker but with an added twist. This bluetooth speaker has a built-in spy camera that is hidden well within the bluetooth speaker, the spy camera has WiFi capabilities that allows you to remotely stream live video to most smart devices. To do so, simply download the free app to your phone and connect the camera to a WiFi router, and you are ready to stream full HD 1080p video footage on your smart devices. On top of that, this bluetooth speaker has a built-in motion sensors that will send instant notifications to your application. It even supports SD cards up to 128GB in size. Plus, when motion activated recording is triggered, you will receive emails and texts alerting you of the activity. The DVR function also has an overwrite feature that automatically overwrites the oldest files with new ones when the SD card is full. This OMG Bluetooth Hidden Spy Camera is the ideal choice for you if you are looking for a spy camera that blends well with the surrounding of your own home and one which does not look out of place.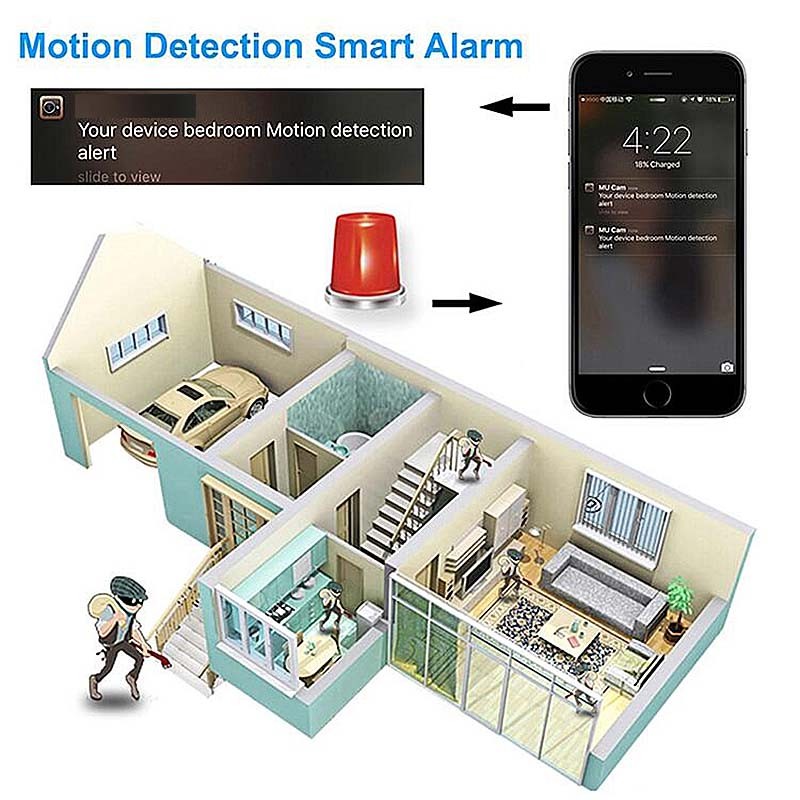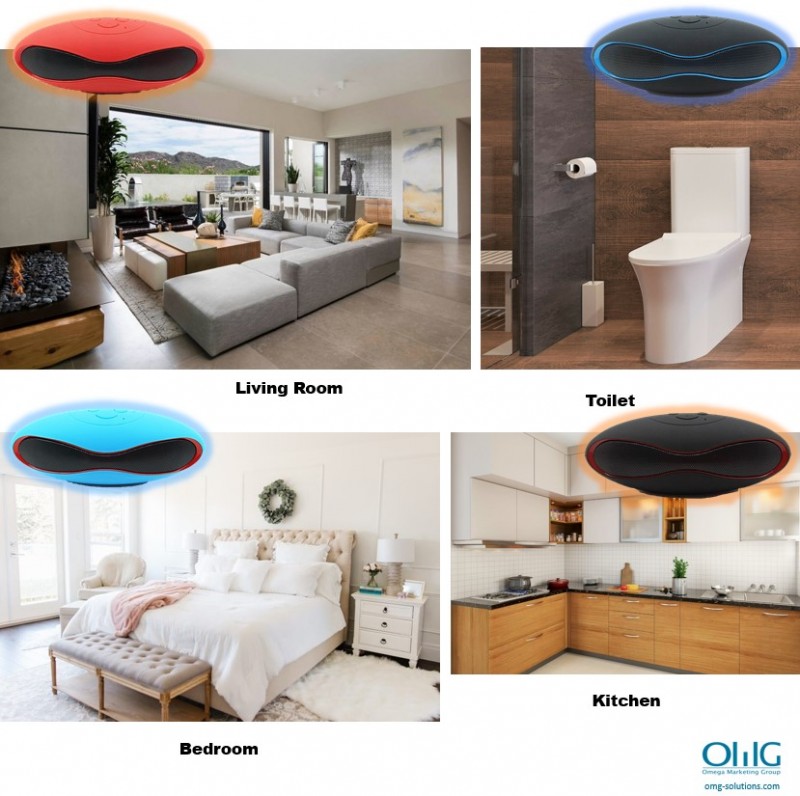 Specifications
Pixel:                                                              1200 Mega CMOS
Look Resolution Ratio:                              1080P/720P
Video Format:                                              AVI
Frame Number:                                           25
Visual Angle:                                                140
Motion Detection:                                       Camera Shooting Straight line 4 meters
Minimal Illumination:                                1LUX
Night vision distance:                                 8Meters
Compressed Format:                                   H.264
Recording Range:                                         5M2
Storage Temperature:                                -20-80 degree centigrade
Operating Temperature:                            -10-60 degree centigrade
Operation Humidity:                                   15-85%RH
Memory Card Type:                                     TF card
Maximum capacity of memory card:        128GB
Player Software:                                            VLCPlayer/SMPlayer
Computer Operating System:                     Windows/Mac OS X
Mobile Phone Operating System:              Android/iOS
Web browser:                                                 IE7 and above,chrome,firefox safari.etc
1513 Total Views
2 Views Today