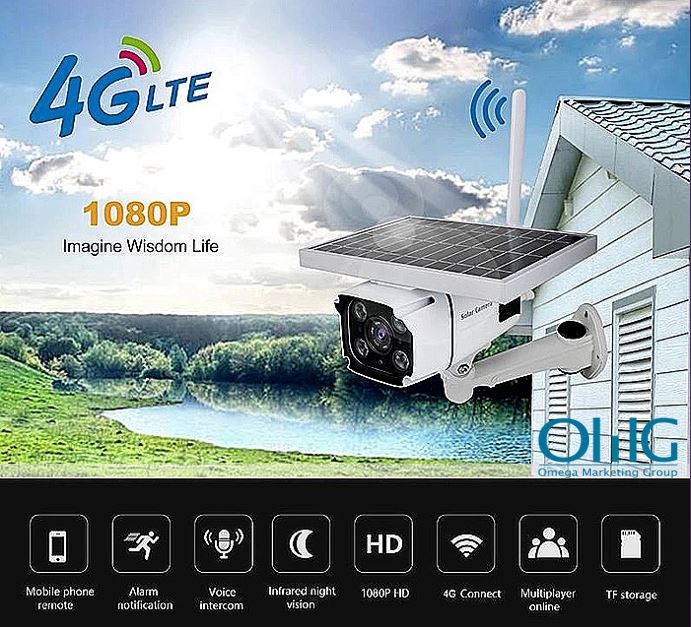 Production Specification:
This product is an outdoor surveillance camera without power connection,no wiring, simple installation and ready-to-use installation.
Core selling point:

No electricty connection: powered by solar & built-in battery;
No wiring: no drilling,no decoration damage;
Support full band 4G, needs to choose the version; 4,remote control:anywhere,anytime;
HMD: motion detected,filming actived;
Privacy protection: local storage,no leakage;
Induction lamp: human detected,lamps auto activation;
Simple Installnation: DIY installnation;
Applicate senerians : villa, gate, house, fish pond, orchard, farm, mines, construction site, scenic spot, etc.
Product: Solar 4G Camera
color: white
Induction principle: HMD(Human Motion Detection-microwave)
Master chip: Hi3518EV200 ARM926@540MHz,32KB I-Cache,32KB D-Cache
Sensor type: PS5230 2.0MP 1/2.7″ CMOS
4G module: Qualcomm MDM9x07
4G frequency: Support full band 4G, needs to choose the version
Network: TCP/IP,HTTP,TCP,UDP,SMTP,DHCP,DNS,P2P
SIM card: Nano SIM
Effective pixels: 2.0MP
Image size : 1920*1080
Video compressed format: H.264
Focal length: 4mm(2.8mm/6mm/8mm/12mm optional )
Photographic distances: 0-15m
Shooting angle: 70º
Response time: 0.6s
Battery capacity: 10400mAh
Solar panel power: 5.5W(5.5V/1000mA)
Max Charge Current: 1000mA
Night mode: white lights +infraled
White light power: 1.5W LED 0.75W*2
Infrared power: 1W LED 0.5W*2
Storage: Support TF Card 4GB-64GB
Storage capacity: The 32G card can be stored for about 60 days (storing about 6000 videos, According to each shooting 30 seconds, startup 100 times a day calculation), if there's no space,the earliest video would be replaced by the latest one.
Induction range: 0-10m
detection angle: 110º
Working temperature: -10℃ to 60℃
Working humidity: Solar 4G Camera0%-90%RH
Power supply: solar + battery
Stand-by power consumption: around 0.05W
Work power consumption: daytime≤2W, night version ≤2.75W
IP rating: IP67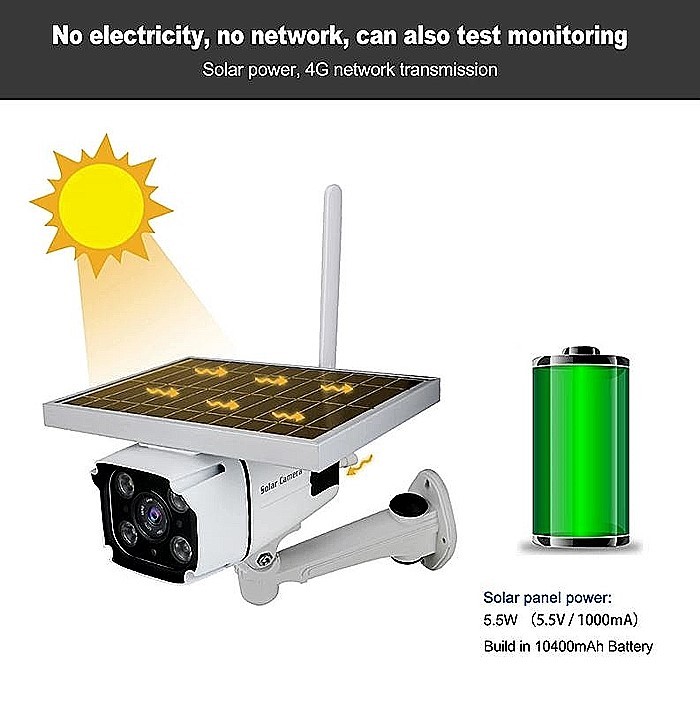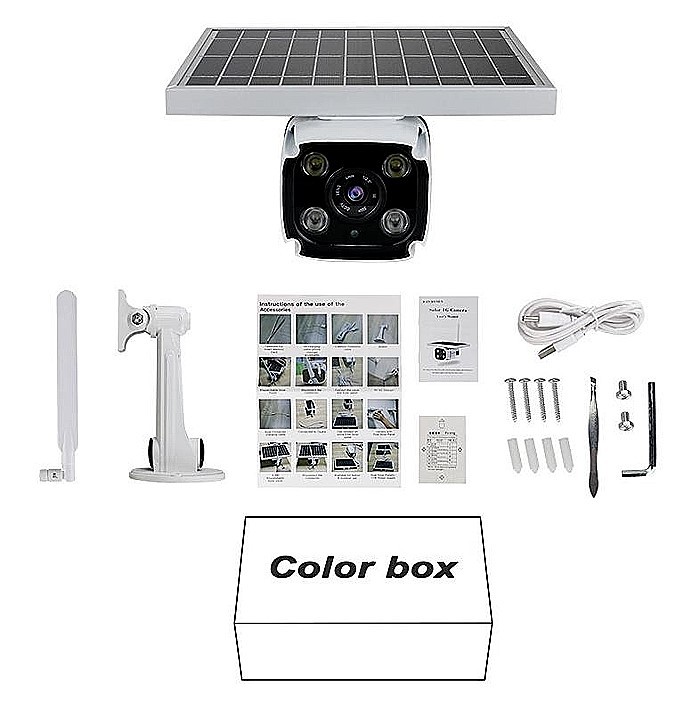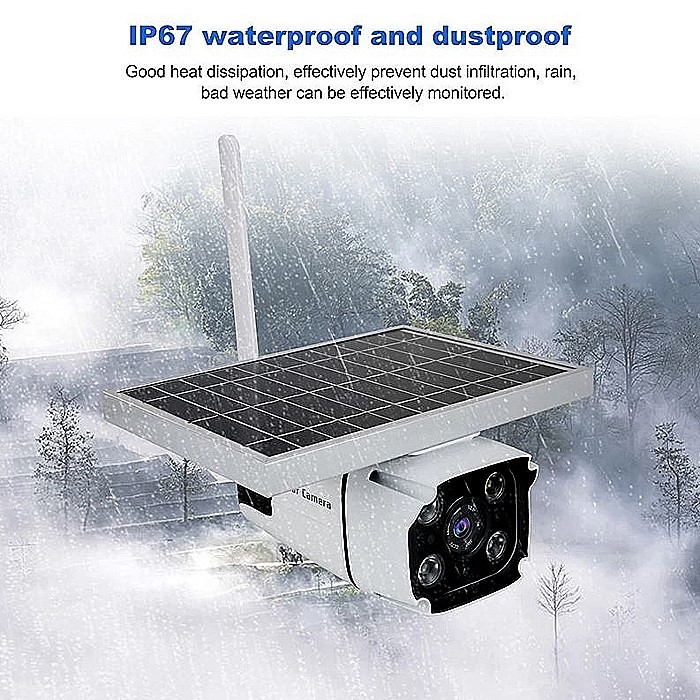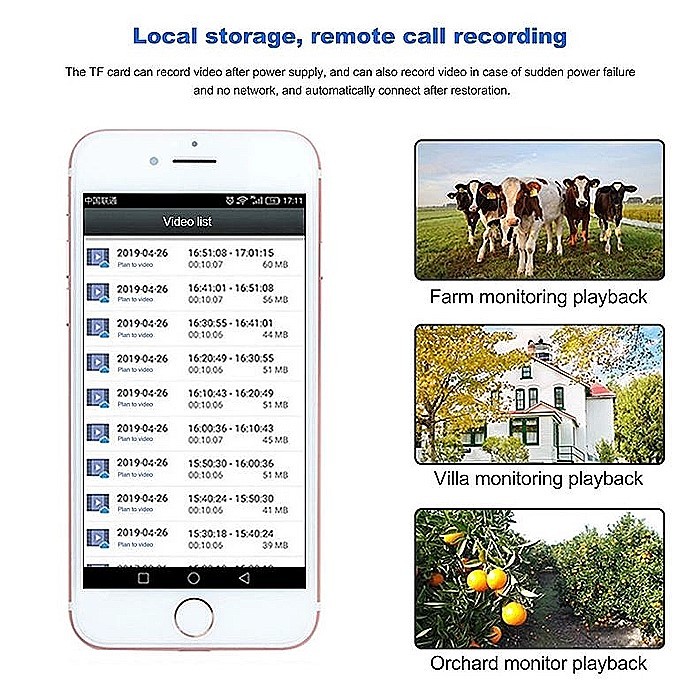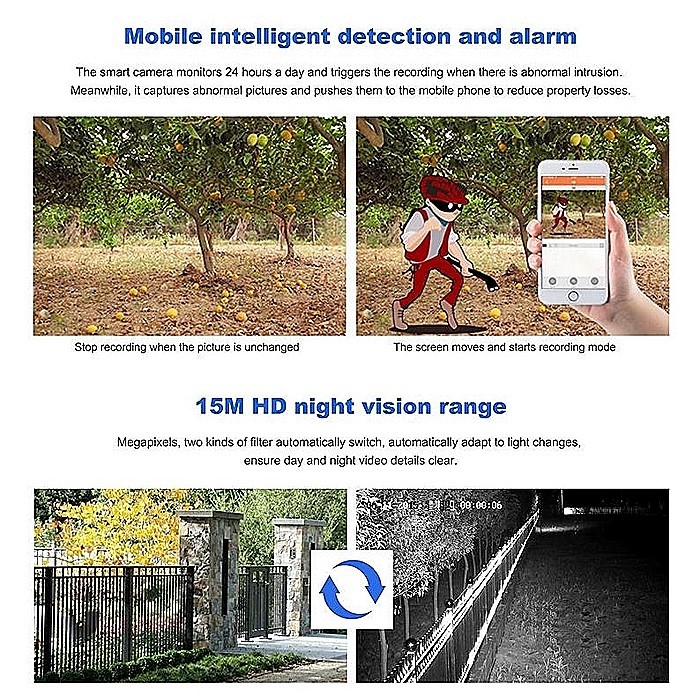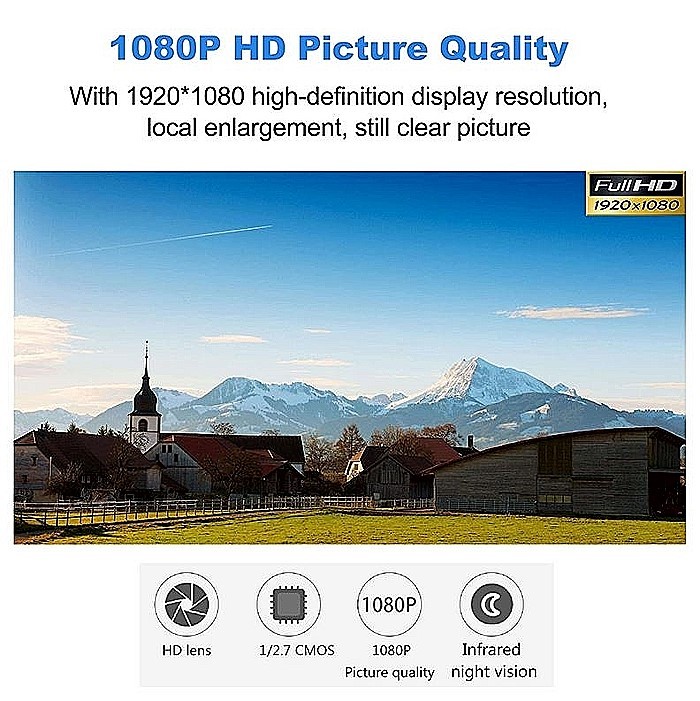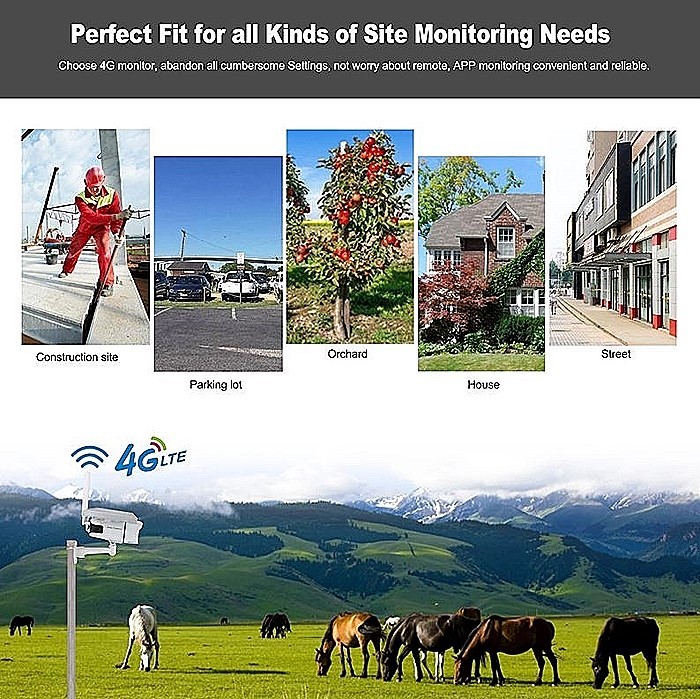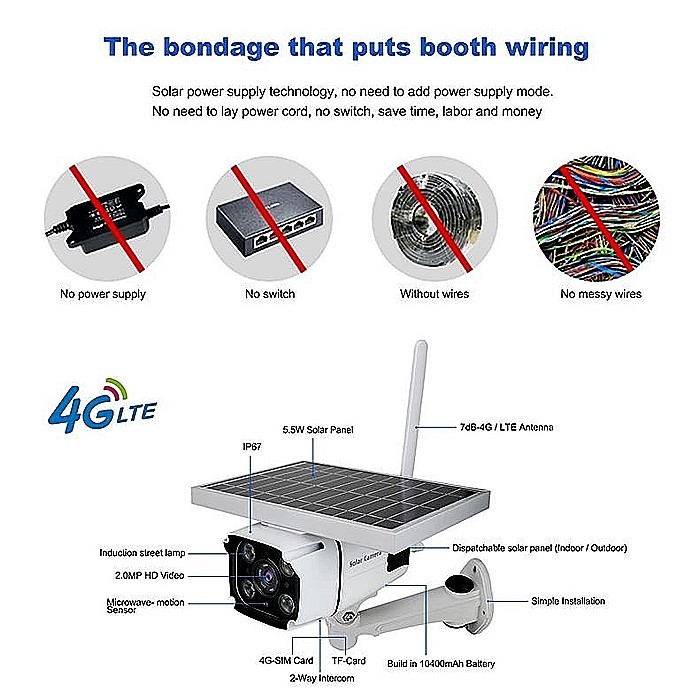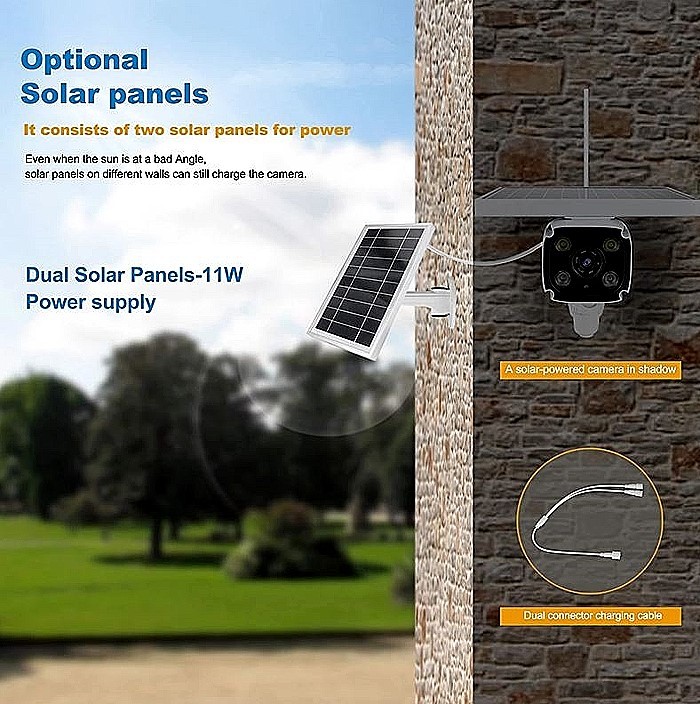 11385 Total Views
1 Views Today