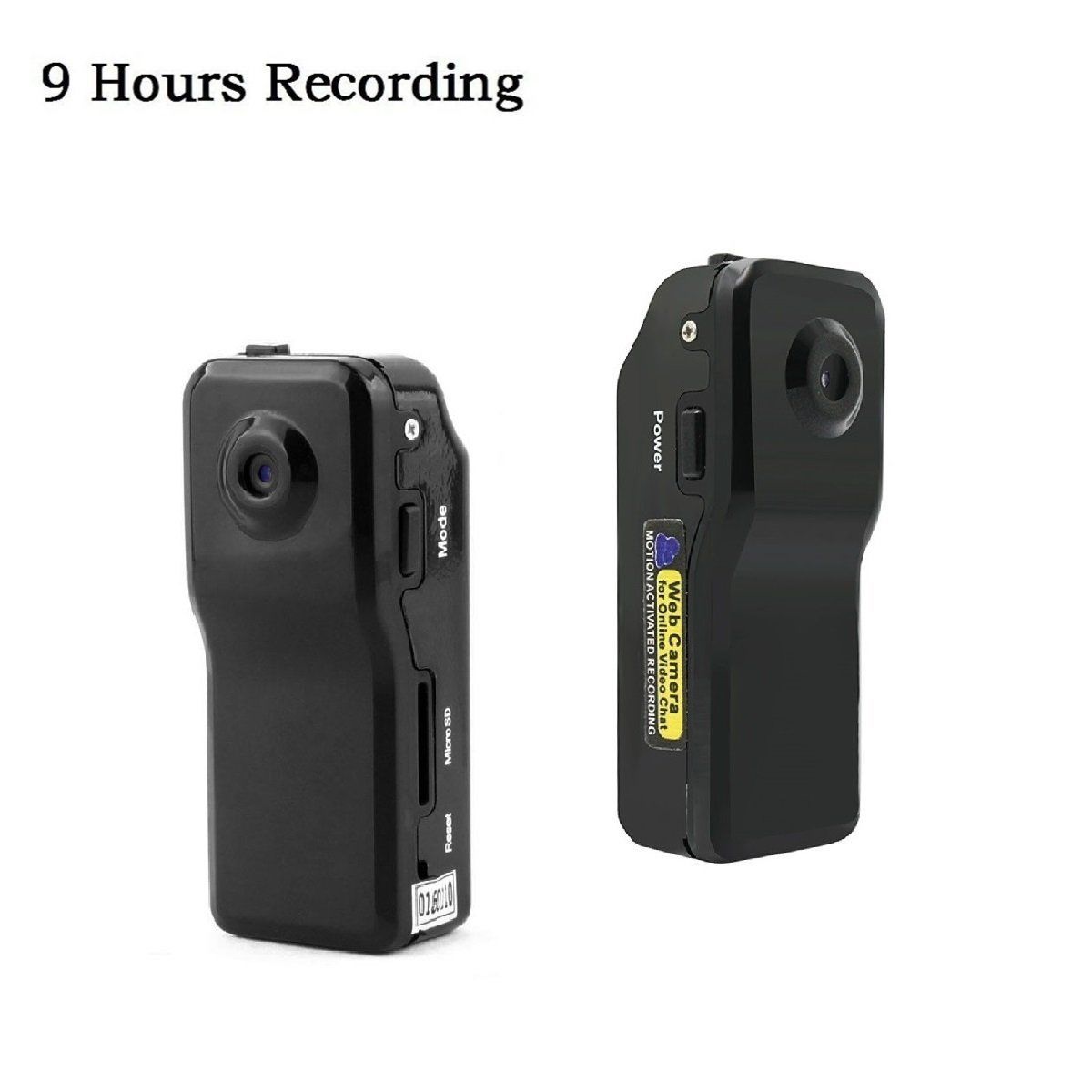 Mini spy hidden camera is world's smallest camera.It is very fashionable and wearable and matches with all kinds of portable tools.Applications: Surfing, Hiking, Sports Bike Driving, Motorbike, Lanyard Necklace and so on.

Super Long time recording: Built-in 800 mA lithium battery ,sustainable recording video 9 hours.

Voice&Motion Activated: motion activated recording, voice or sound activated detection recording and manually video recording which can standby 6 days , perfect as spy camera or nanny camera. High sensitivity voice activate, camera will automatically start to record when the sound around camera is more than 60 decibels (Normal speak sound or footsteps)

FULL HD 960P Camera: Video Resolution:1280x960P;Image Resolution:1.3MP (1280×1024 VGA). Output Interface:Micro USB.

Very small and Lightweigh, Built-in microphont: PC Shell ,LWH:2.3×0.9×0.6 inch; Net:25g; Compact design, Portable handheld DV DC, Anti-Shake; support TF card up to 32GB. Support for cyclic recording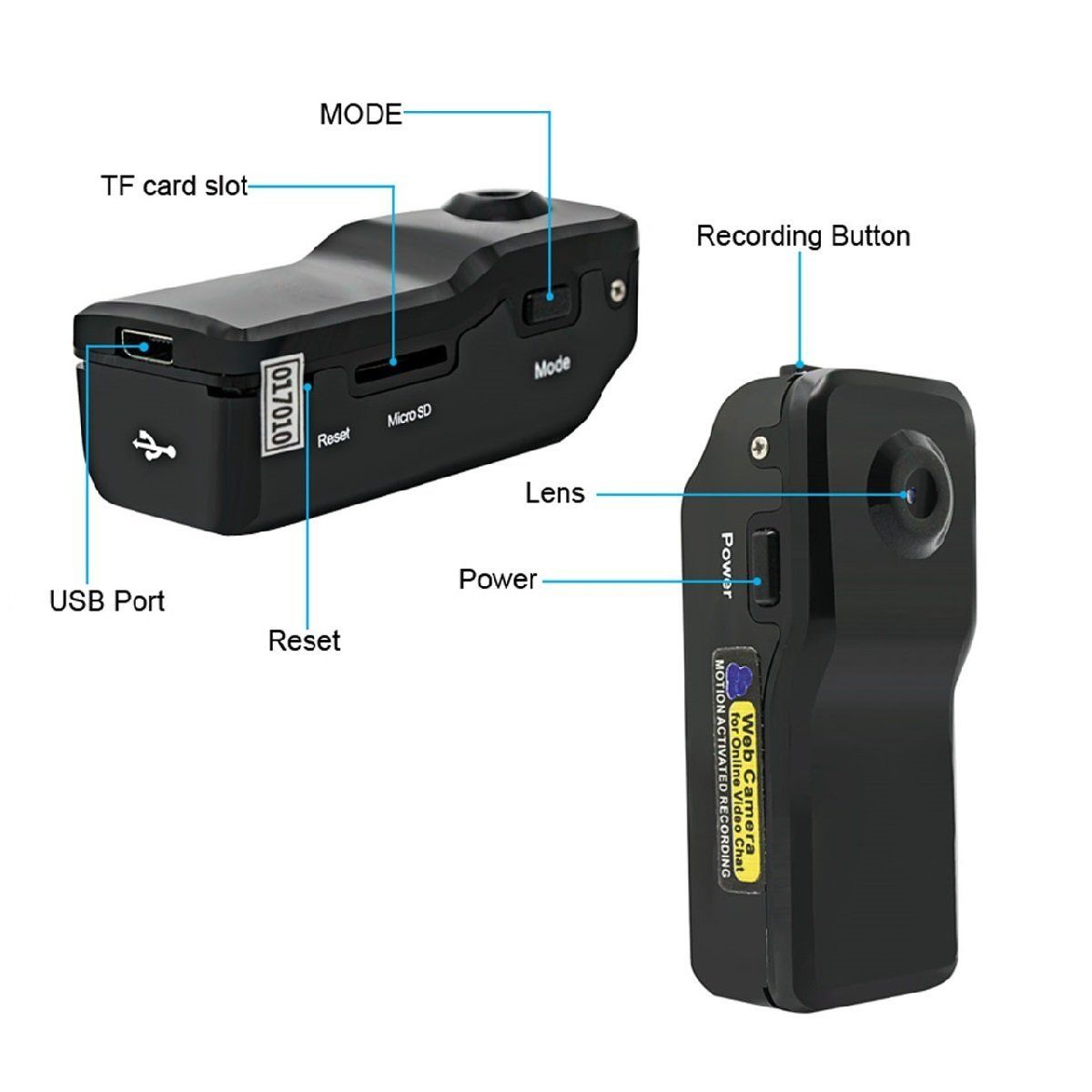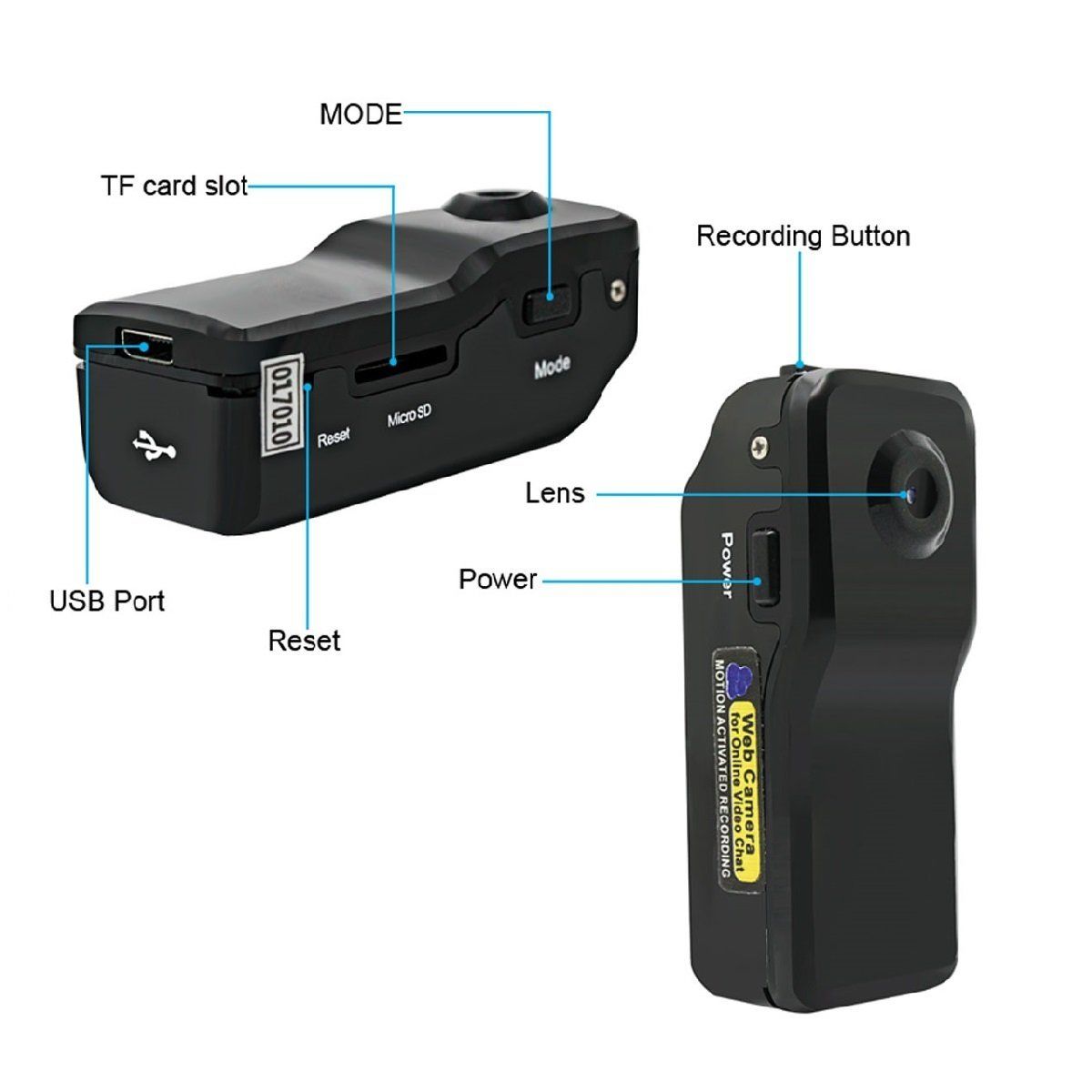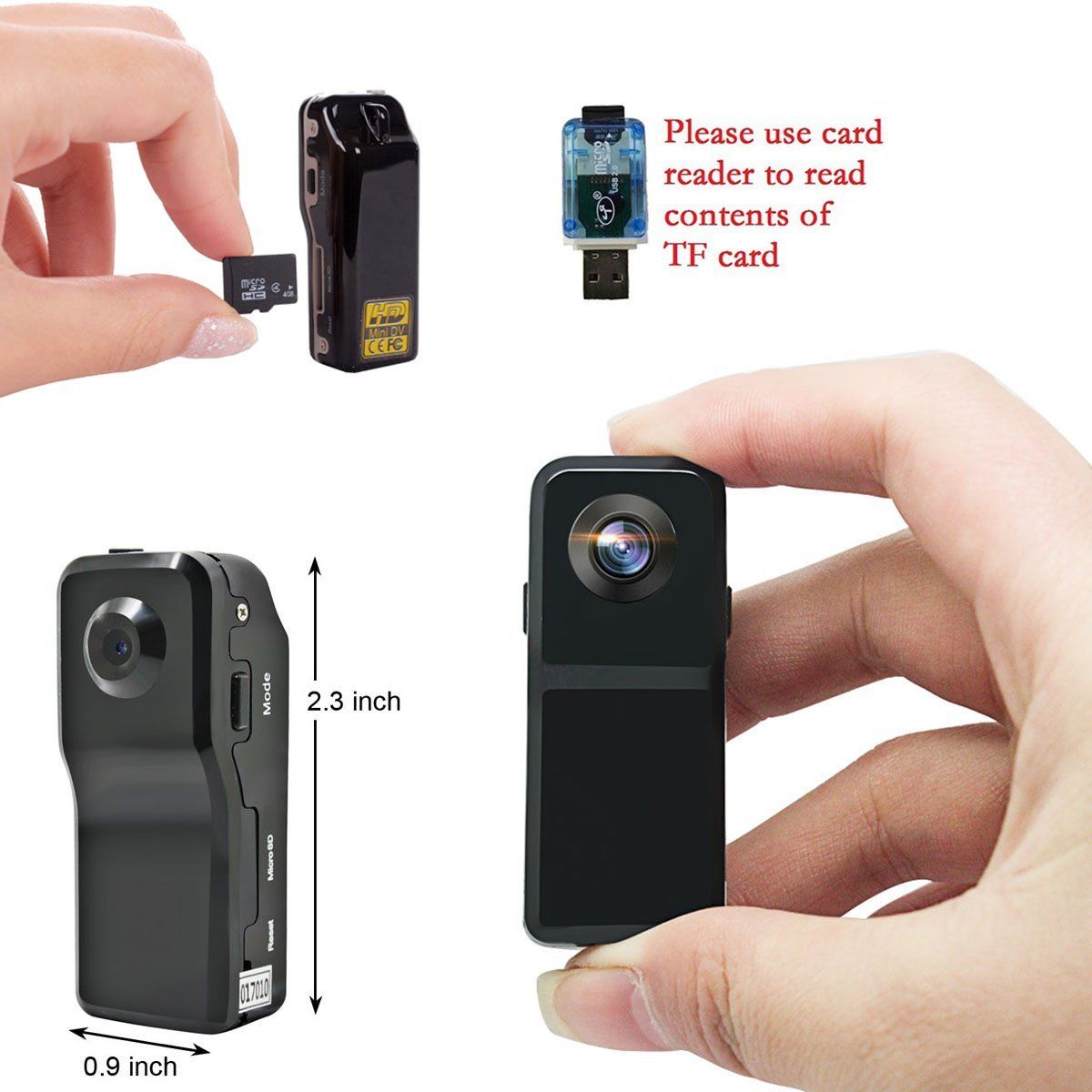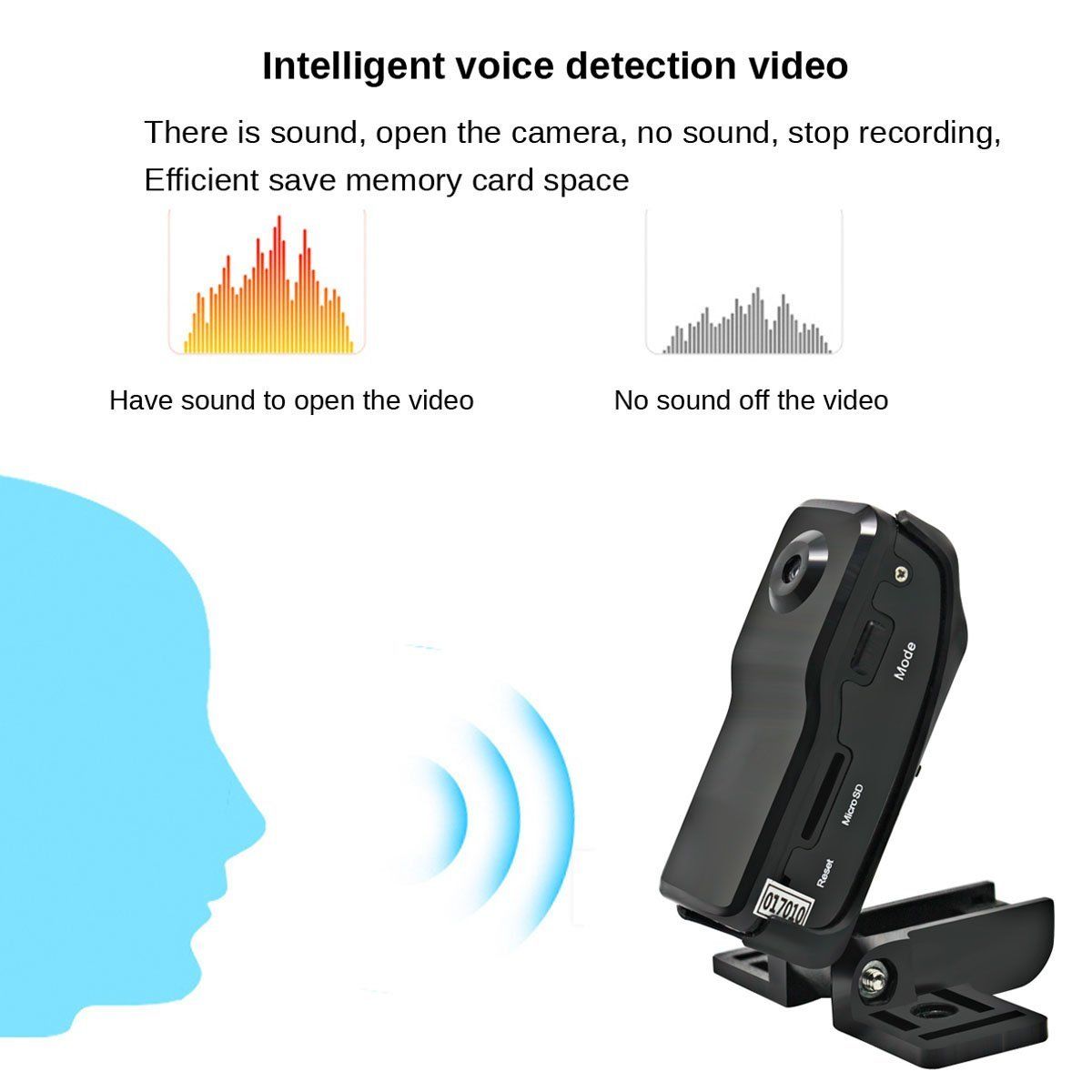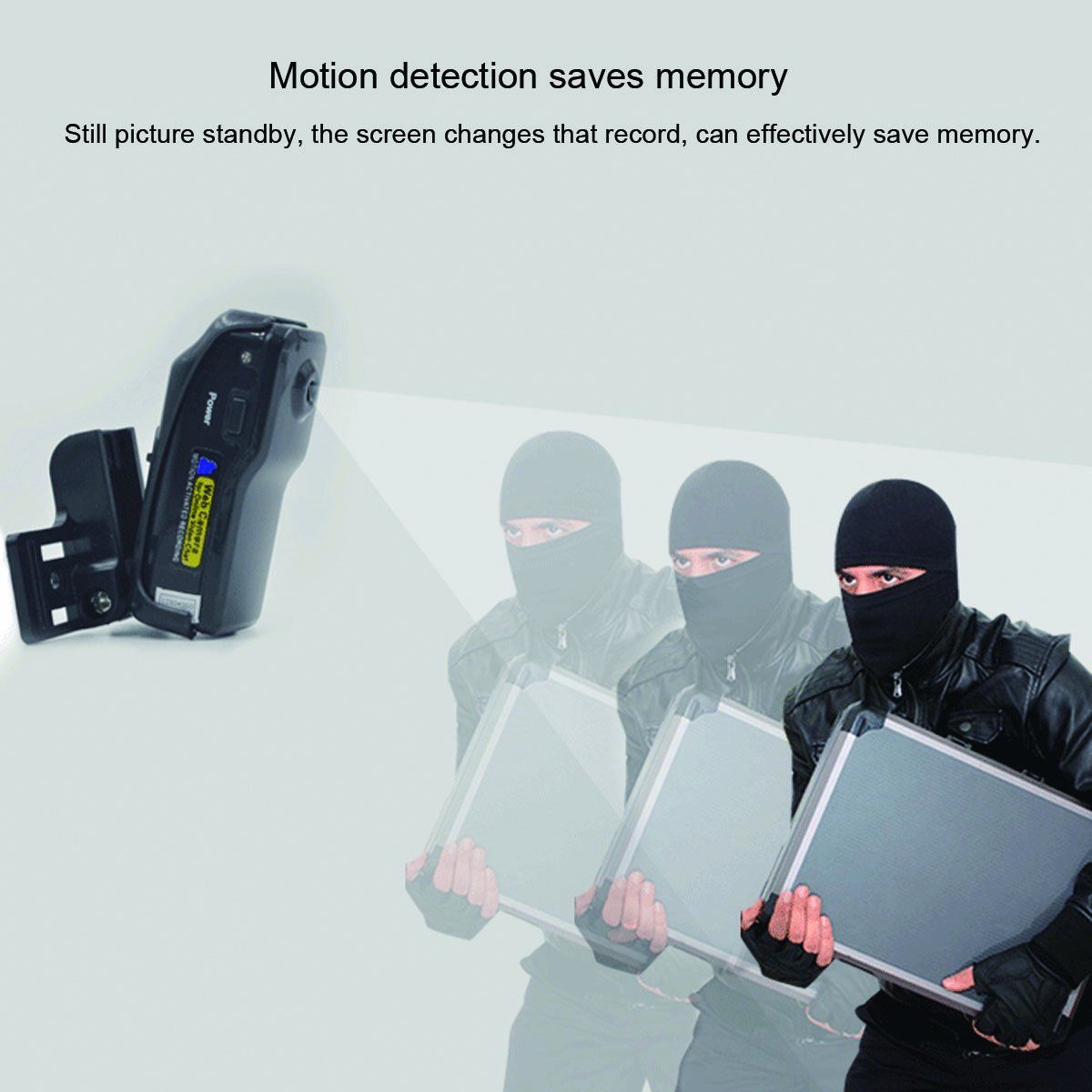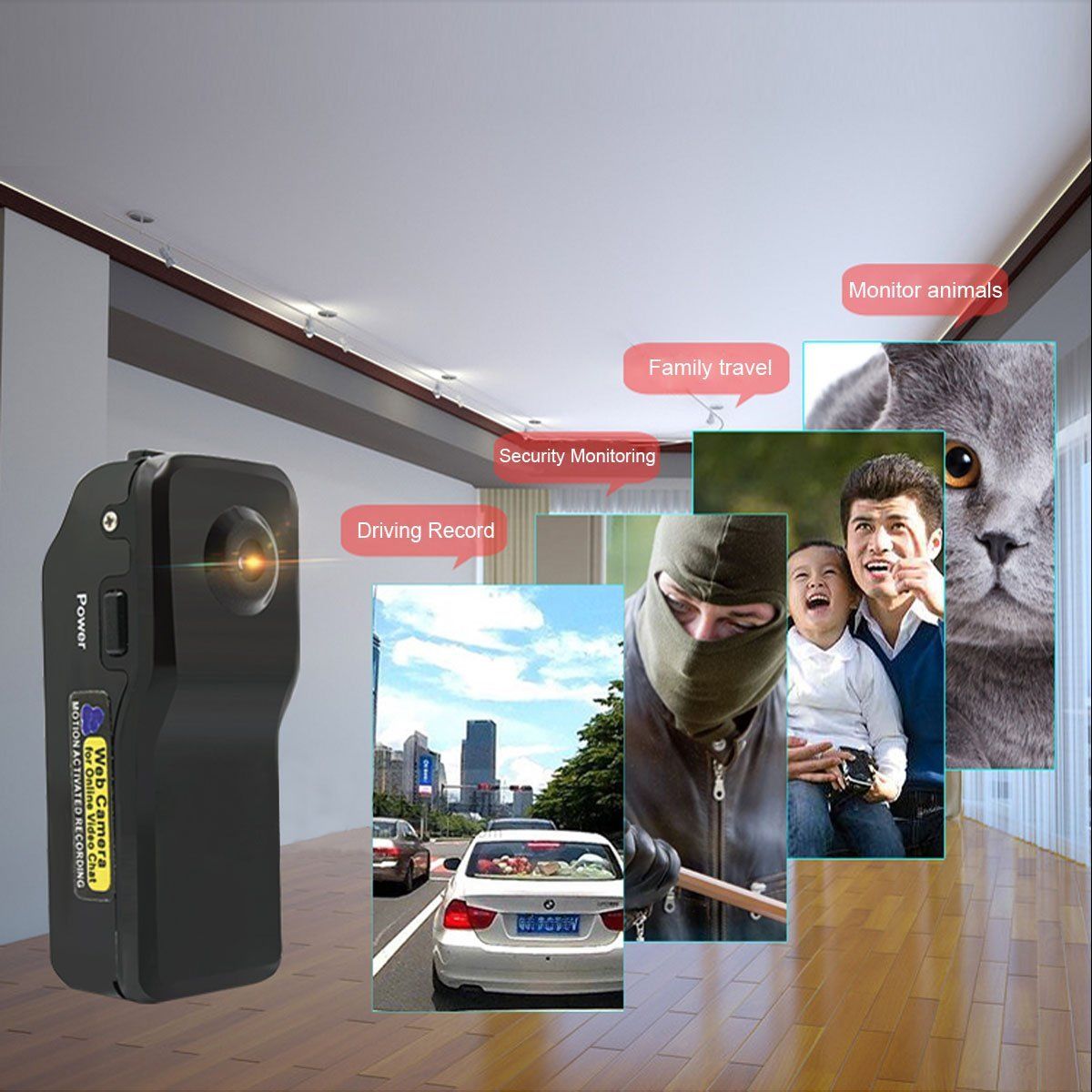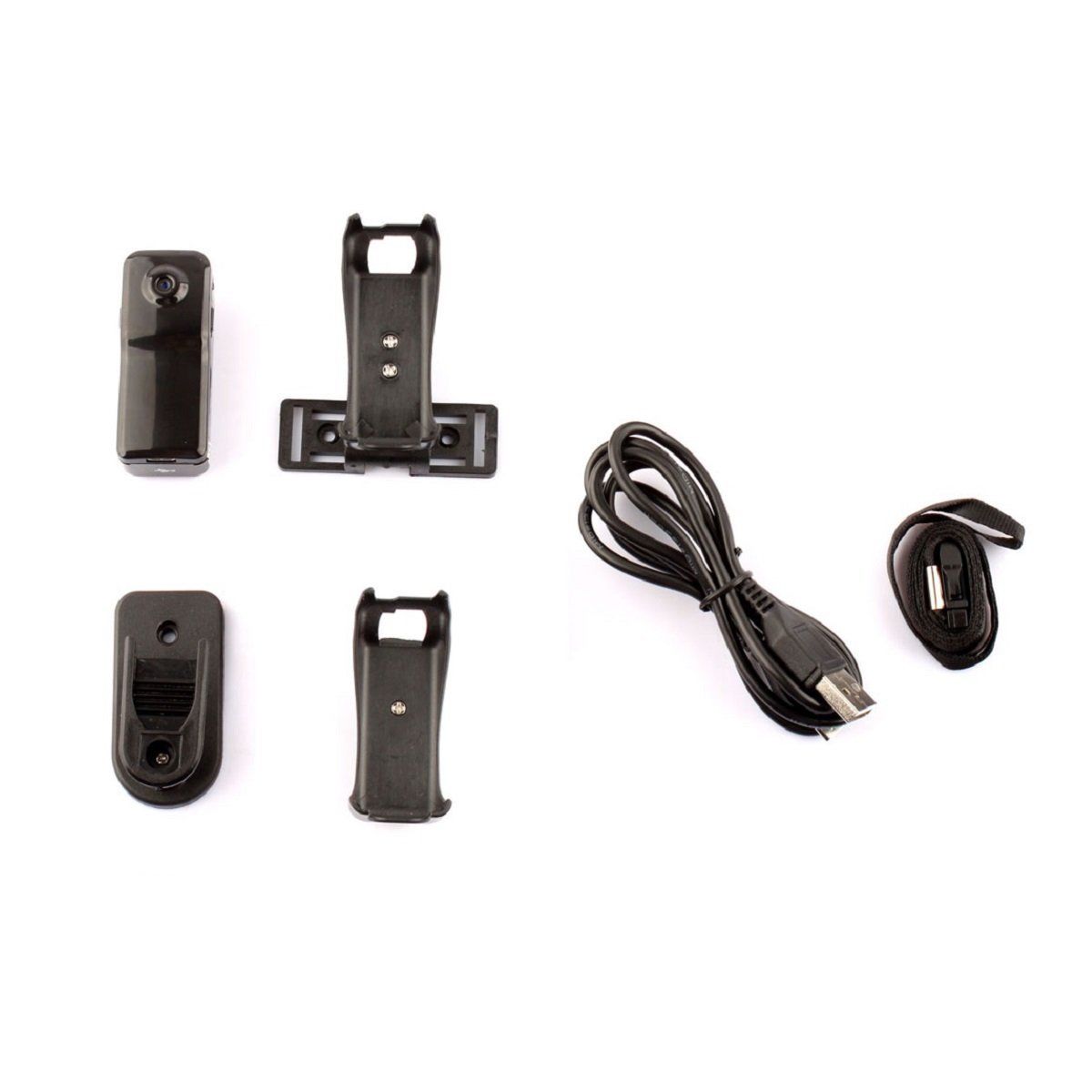 Advantages
The smallest mini camera: LWH:2.3×0.9×0.6 inch.

 Excellent master chip, brings stable quality and HD recording effects.

Built-in 800 mA lithium battery ,sustainable recording video 9 hours.

Voice activated recording.

HD  Video Resolution:1280x960P;Image Resolution:1.3MP (1280×1024 VGA)
More Function
Very small and volume, so you can easily hide it without being noticed. Office, travel, shop, home safe for different uses (children, pets, babysitter, old people).

 Loop recording is defaulted to overwrite the oldest file with the newest(10-minute video file).

 Motion Detection: When motion is detected, the camera will start recording automatically.

Smart power, brings ultra-low power consumption and long recording time.

Web Camera: Only support under Windows8 system.

Support charging while recording(need connect to USB plug).
Warm Tips
 Since the product belongs to HD DV, Its power current is larger than that of the standard definition.It is normal that its shell may become hot in use.Don't worry about this problem,. The products have passed rigorous testing and quality is perfect.

 Please do not use Voice&Motion Activated function in a noisy environment, It will have no effect.

Also, we remind that you need to reset it if it doesn't work in use.

This camera has not WIFI, please insert memory card to card reader to view video

This camera doesn't include sd card, u need to purchase the memory card separately
Design
Smallest design,you can place the secret cameras on bookshelves, desks or anywhere else that doesn't seem conspicuous to protect your home,family and business.
Usage
Residential & Business security uses:Real-time spy monitoring as Nanny cam,pet cam to keep an eye on your little baby and pets,home security,secret business monitoring.
Parameter
Effective Pixels 1.3MP

Images : jpg;Video Format AVI

Video Resolution 1280×960 30fps

Operating System: only support window 10 (inlucde) below and MAC

Supports Card Type TF;Supports Max. Capacity: 32GB(no include)

Output Interface Micro USB

Battery Actual Capacity: 800 mAh

Battery Charging Time: 2-3 hours
9915 Total Views
6 Views Today