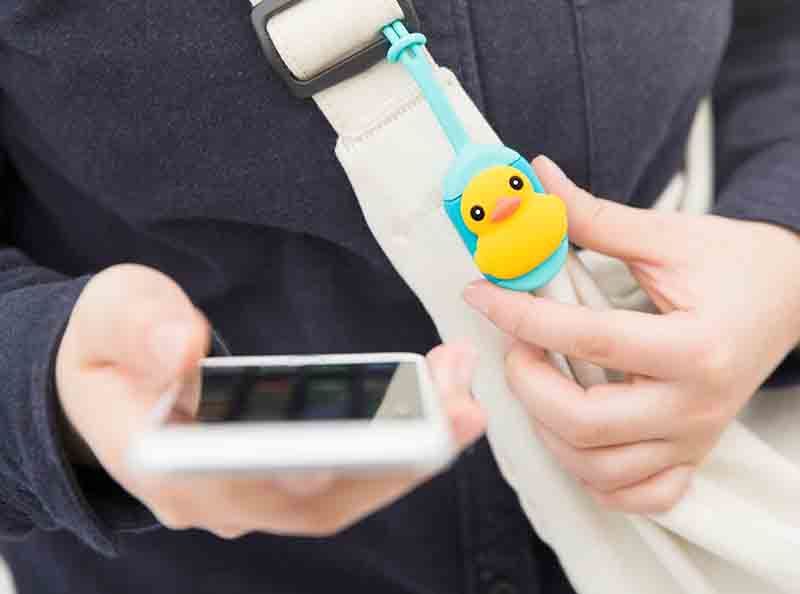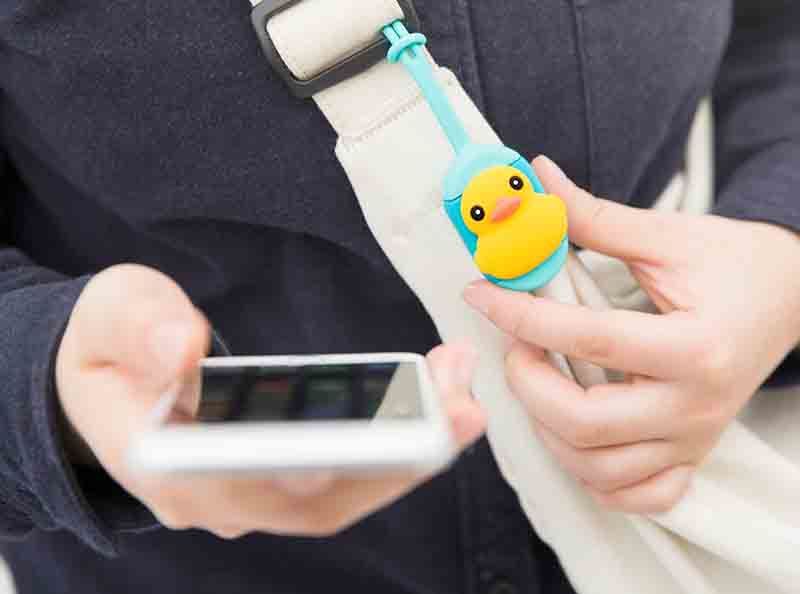 Safety Made Simple – Activating WISO is as easy as pressing a button for 2 seconds. WISO makes immediate call (Only for Android users) , SMS and email to pre-determined contacts. The phone will emit loud siren sound to alert people nearby. Up to 3 sms and emails can be sent simultaneously.
Emergency Location Info: SMS and email messages include a Google map links of your GPS locations.
Wear safety and style: Stretchable strap allows you to attach WISO to your keychain, back pack or personal belongings.  Choose your favorite Safety Companion.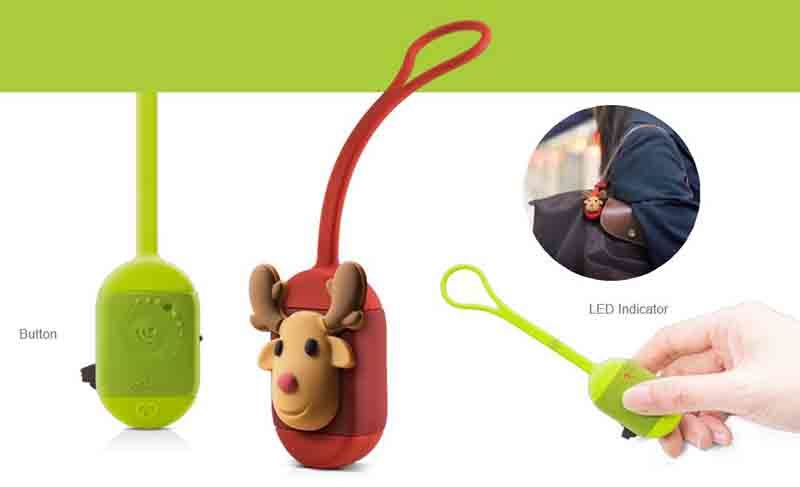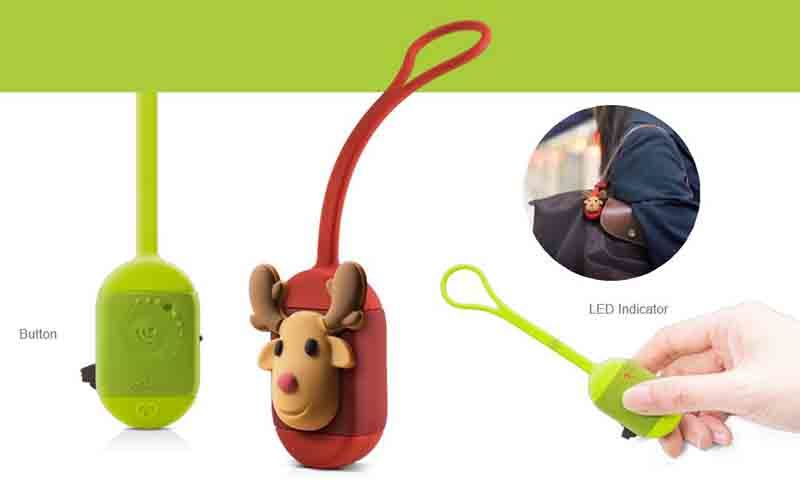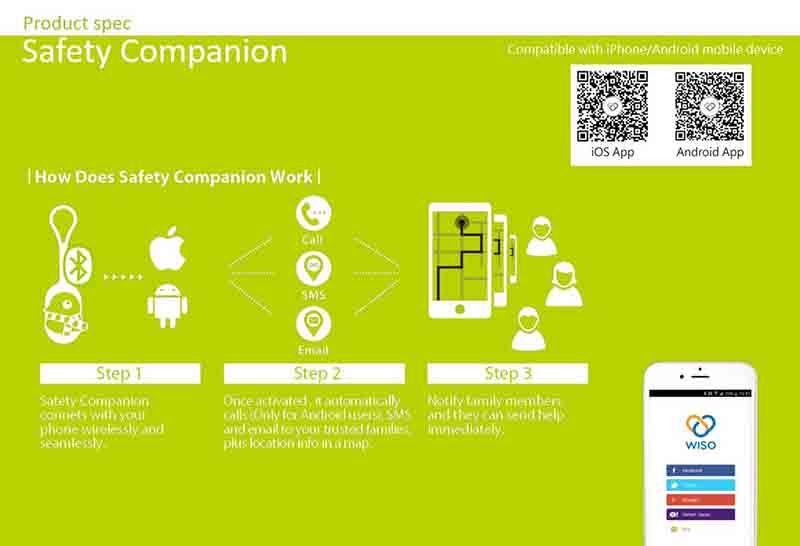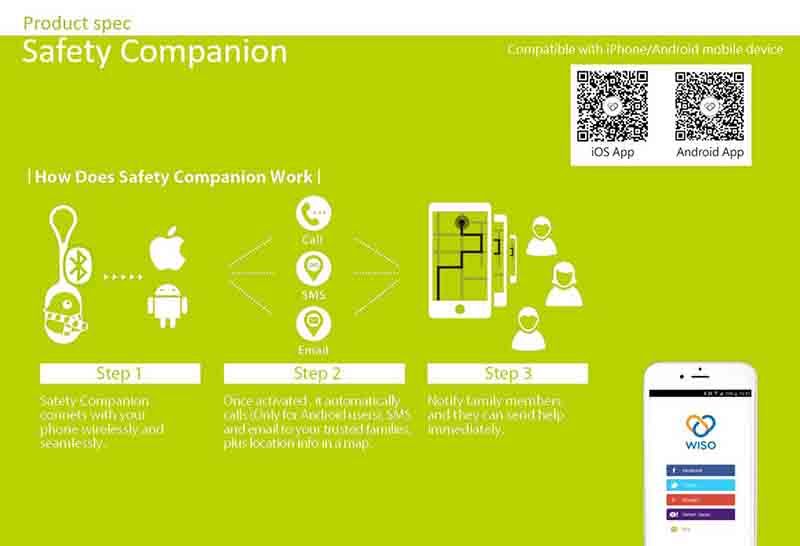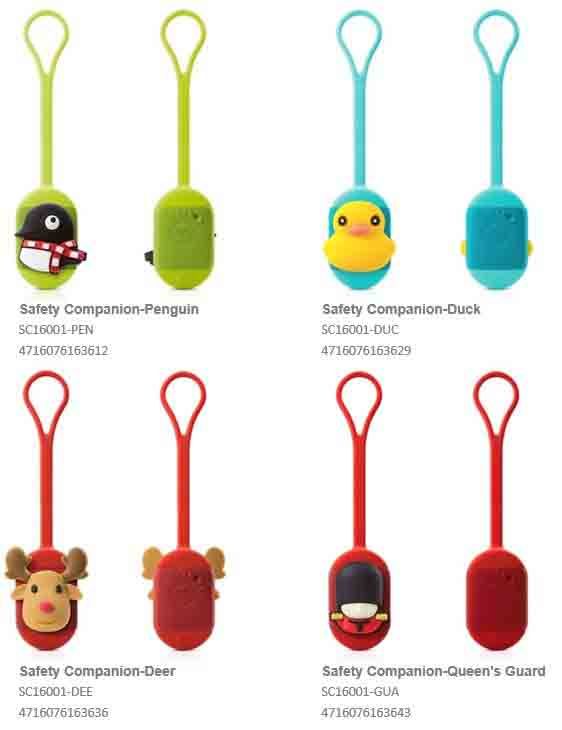 SPECIFICATION
Material
Silicone/Plastic
CR 2032 battery
Package Contents
Safety Companion-Penguin x 1
Size: W34 x H132 x D22 mm
Net Weight: 25 g
CR 2032 battery x 1
Safety Companion-Duck x 1
Size: W33 x H132 x D23 mm
Net Weight: 25 g
CR 2032 battery x 1
Safety Companion-Deer x 1
Size: W39 x H132 x D24 mm
Net Weight: 25 g
CR 2032 battery x 1
Safety Companion-Queen's Guard x 1
Size: W30 x H132 x D22 mm
Net Weight: 25 g
8091 Total Views
3 Views Today