EA018 – OMG Wireless Waterproof Public Toilets Alarm (Sound & Light)
Cost Effective Solution
Our Public Toilet Alarm is considered be highly cost effective. It's easy to install and can be fitted in minutes. Furthermore, if you decide to redeploy it elsewhere at a later date, this can easily be achieved.
Operation
When activated (when the cord is pulled or a wall mounted button is pressed), it will produce audible and visual alarms outside the WC. Once, a call has been dealt with, any alarm can be easily be reset with a simple press of a reset button (remote control).
The Kit
Disabled Persons Toilet Alarm kit includes everything required for your emergency assistance alarm. It's attractively designed, incredibly simple and easy to use and allows a distressed person to raise an alarm in the event of any emergencies.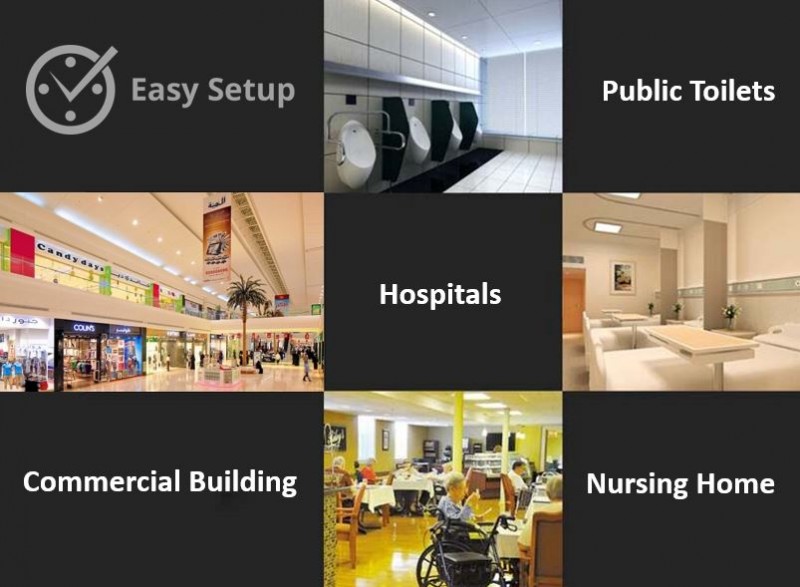 SPECIFICATION
Call Button (Transmitter)
Weight(g): 100
Installation Method: Mount on wall
Color: Gold
Size(mm): 86*86*13
Battery Life: Recall > 3000 times
Sound and Light Alarm (Receiver)
Power supply: 12V1A
Frequency: 433.92mHz
Color: Red + white
Size(mm): 108*193*63
Remind model: Flash light +siren
Alarm duration: 30s, 1min, 5mins or 10mins
Decibel: 30-120db
5678 Total Views
2 Views Today