Promotion Price: S$158
Usual Price: $178
* FREE Delivery: Lead time: 2-3 working days
* Self collect: Paya Ubi Industrial Park, 51 Ubi Ave 1 #05-08A Level 8, Singapore 408933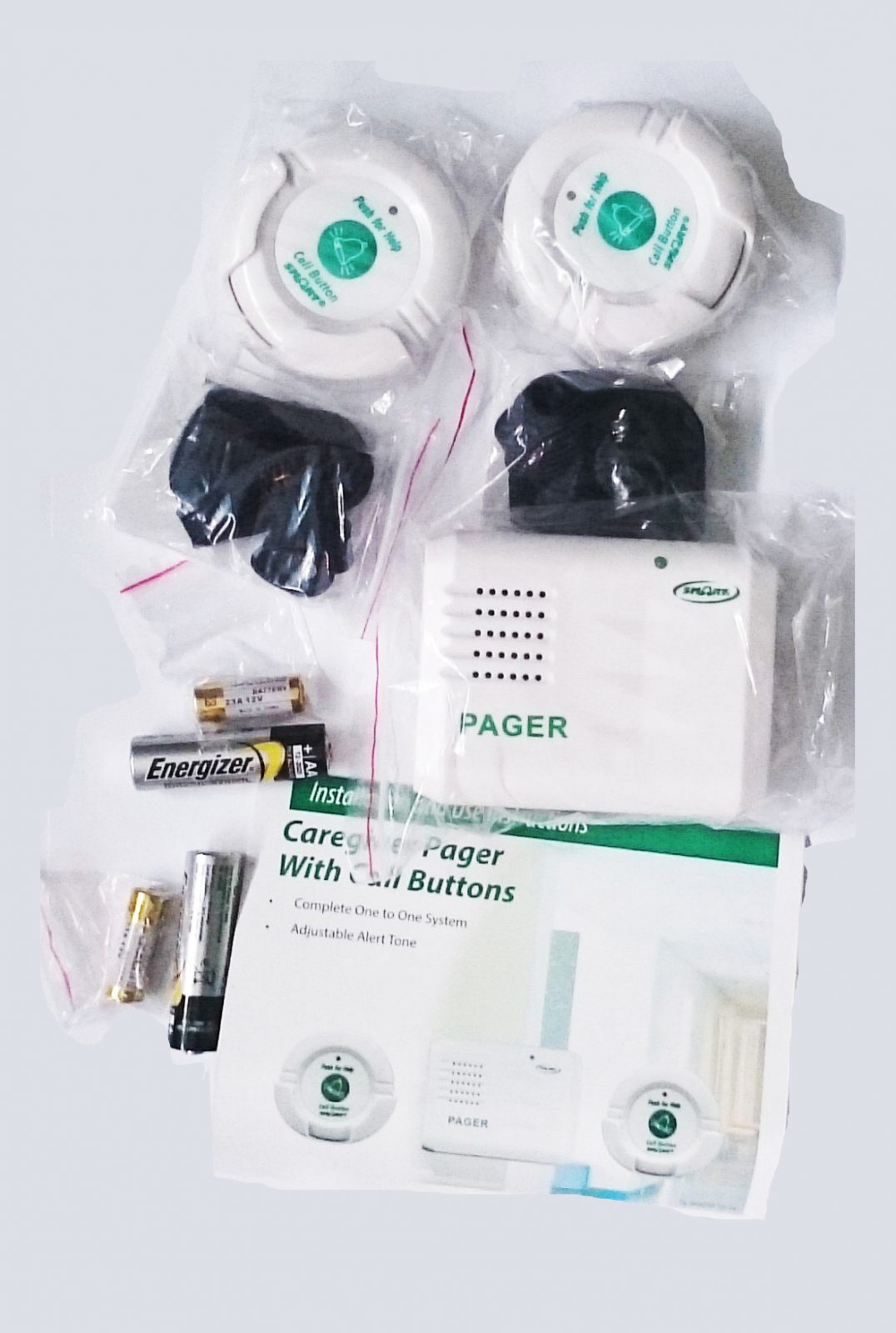 Simple, Streamlined system
The Wireless Panic Button For Elderly (Two Transmitter Paging) System is a simple, streamlined system, which includes two panic Call Buttons and one Caregiver Pager. The Caregiver Pager has two audible sounds to choose from and is small enough to be carried in a pocket or clipped to a belt.
Press to alert caregiver
With the press of a panic button the resident is able to alert caregiver. The range between the pendant and the caregiver pager is 150-300 feet depending on environment.
Resident can wear it
The panic call Buttons may be mounted on the headboard of a bed with included two-sided tape or worn as a pendant around the resident's neck with an included lanyard. Pressing the Panic Call Button will quickly alert the caregiver that help is needed.
Features
Audible alert pager with adjustable tone
Lanyard strap included
Quiet at the bedside

Water resistant
7398 Total Views
3 Views Today