130 dB Safety Emergency Alarm: The Personal Security Alarm is a compact and easy way to keep yourself or your loved ones protected. An alarm emitting 130 decibels of noise can significantly disorient anyone around it, especially when people are not expecting it. Disorienting an attacker with a personal alarm will make them stop and brace themselves from the noise, giving you an opportunity to escape. The noise will also alert other people of your location so you can get help.
SAFETY LED LIGHTS: In addition to using when out alone, this emergency alarm comes with LED lights for those not-so-well-lit areas. You can use it to find keys in your handbag or the lock on the front door. LED Light illuminates dark surroundings and reduce your sense of fear. Suitable for night running, walking dog, traveling, hiking, camping and other outdoor activities.
EASY TO USE: The Safe Sound Personal Alarm requires no training or skill to operate, and can be used by anyone regardless of age or physical ability. Simply pull the hand strap Pin, and the ear-piercing alarm will activate for up to a hour of continuous sound. If you need to stop the alarm plug the pin back into the Safe Sound Personal alarm. It can be re-used over and over again.
COMPACT & PORTABLE DESIGN: The Safe Sound Personal Alarm keychain is small, portable and perfectly designed to clip onto a variety of places, whether on your belt, purses, bags, backpack straps, and any other place you can think of. It is suitable for people at all ages such as elderly persons, late shift workers, security personnel, apartment dwellers, commuters, travelers, students and joggers.
PRACTICAL GIFT CHOICE: This safe sound personal alarm comes with 3 pieces and offers multiple color options, so you can share with friends and multiple family members or meet the needs of different preferences. Elegant Packaging, it's an ideal gift for birthday, thanksgiving day, Christmas, Valentine's Day and other occasions.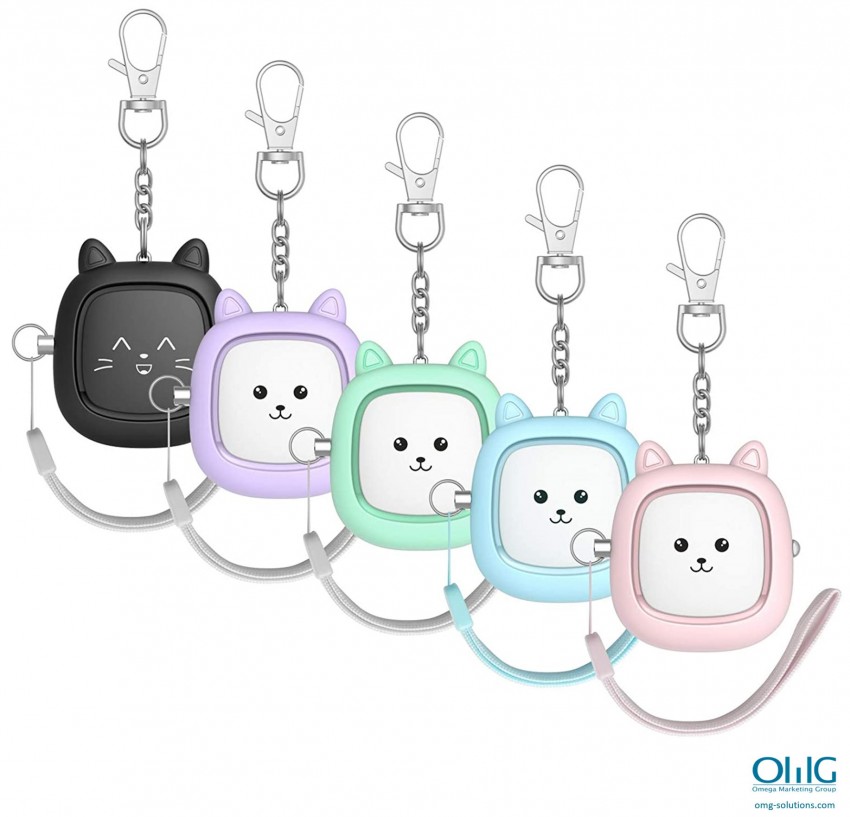 Applications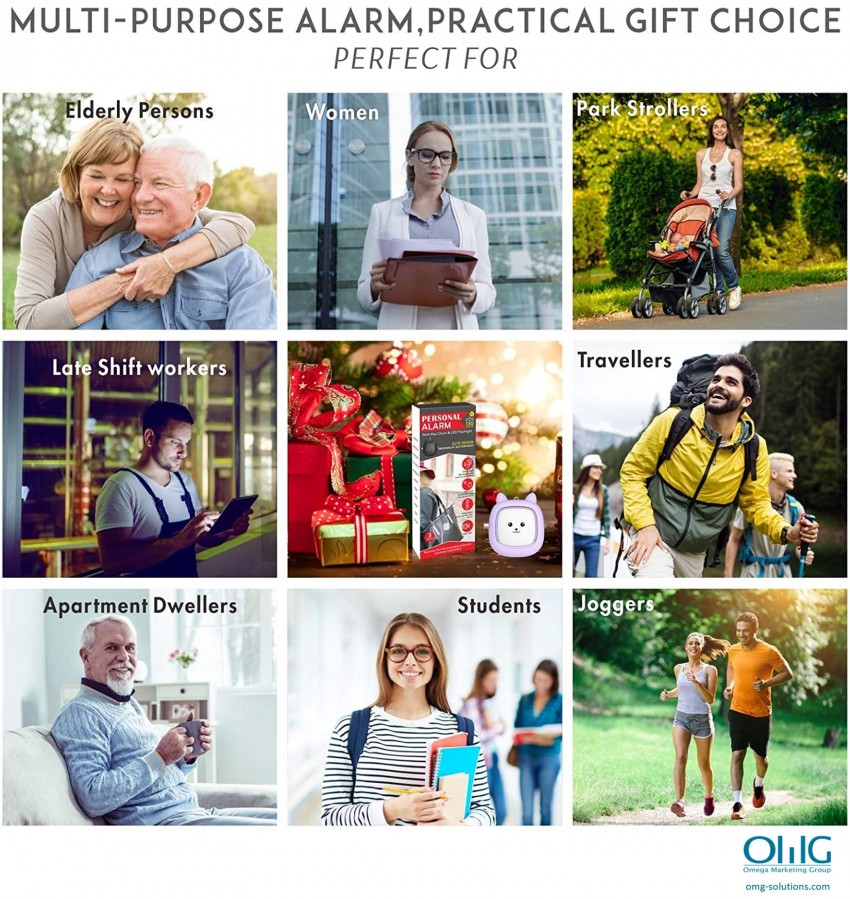 For Elderly Persons: The Personal Alarm is also an extraordinary tool for elderly or sick individuals afflicted by chronic disease that might need to notify relatives or neighbors in an emergency medical circumstance.
For Kids: Do you want your children to call for help in a dangerous situation? This nice alarm is big enough to make it easy for a kid to pull the pin, apart from being very loud. Your kid will be enjoying merry eyes of the device and they will become friends while you will be sure that your kid is under the protection.
For Women: Be it on an unfrequented street, in a dark car park or near the home, the alarm will always be on guard. If you feel threatened, carry the alarm clutched in the fist and sharply pull the cord as the circumstances require.
For Travelers: The device will also come in handy in a hike where there is a high risk of getting lost in an unfamiliar territory or being left behind the group.

1797 Total Views
1 Views Today