EA069-SET – Wireless Handicap Toilet Alarm (Strobe Light Siren) [Wireless Strobe Light Siren + Wireless Emergency Panic Push Button] Kits have been designed for public locations. Kits meets the requirements for emergency signaling systems for Disabled Person Toilet Alarms.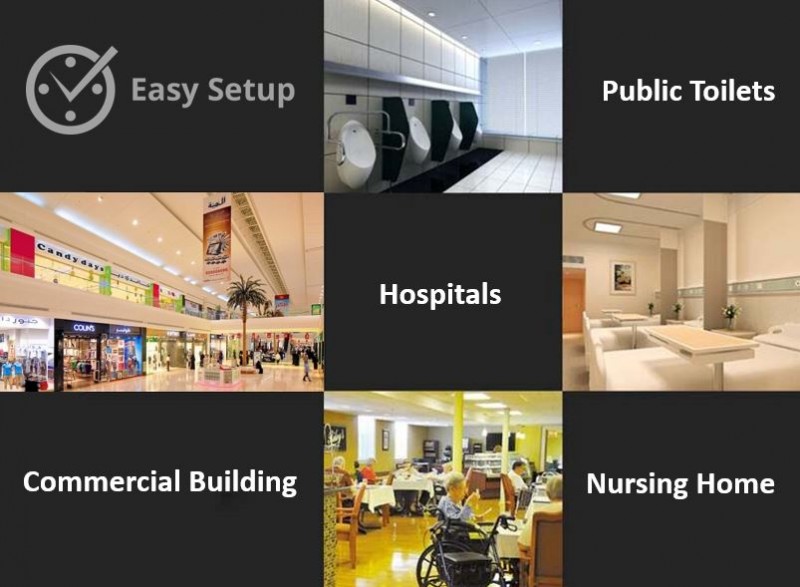 How it works
1. The EA069 Alarm (Strobe Light Siren) should be sited outside the Toilet next to or on top of the toilet door.
2. A panic button are situated in the toilet or other area where assistance may be required.
3. Pressing the panic/ call button generates an immediate audible/visual alarm at the WC area. An LED illuminates on the pull cord giving the caller reassurance that the call has been placed.
4. The call can be silenced by using pressing the panic button.
5. The audible indicators at the WC will bleep non-stop to re-assure the caller.
6. Non-attendance will cause the panel to bleep non-stop as a warning.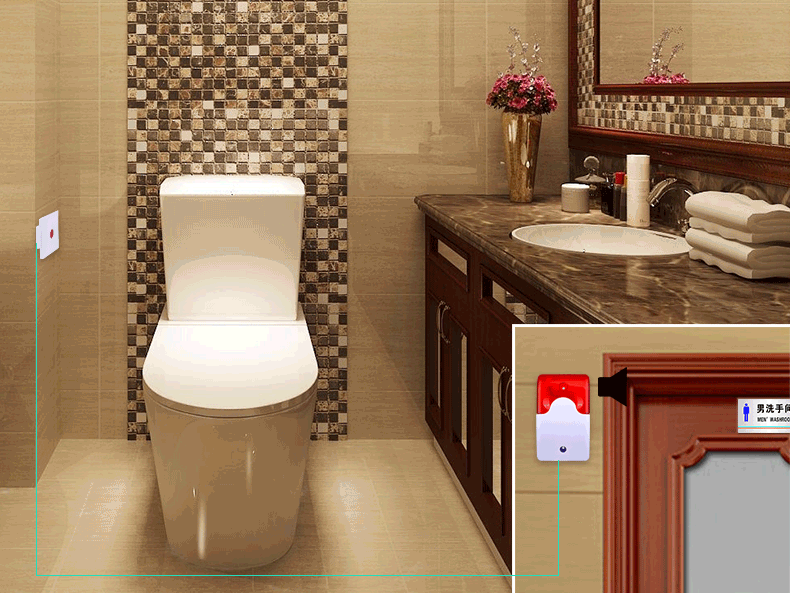 Product Description
1 x Wireless Emergency Push Button
1 x Power Adapter
1 x Strobe Light Siren  (Audio & Visual)
Wireless Emergency Push Button
| | |
| --- | --- |
| Operating Voltage  |  12VDC |
| Color available |  Red, Blue |
| Operating current |  200mA |
| Flash Frequency |   150 times/sec. |
| SPL dB |   115dB/1M |
| Size |   122*73*43mm |
Strobe Light Siren  (Audio & Visual)
| | |
| --- | --- |
| Size |   86*86*17.5mm |
| Material |   ABS |
| Color |   White |
| Battery |   12V23A * 2pc |
| Battery life |   12-18 months |
| Open area signal range  |   1500m |
| Key name |  Call / cancel |
| Weight |  100g |
2990 Total Views
1 Views Today