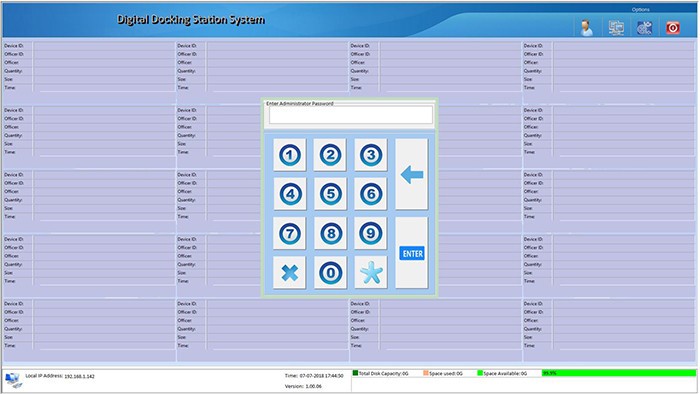 The OMG Investigate Police Digital Evidence Management System and investigation software solution streamlines the evidence collection process by connecting to and collapsing available data silos​ into one interface. It provides a one-stop shop for gathering evidence – the investigator doesn't have to log on to different systems or travel to locations to manually collect evidence.
---
Almost nothing can capture news headlines like a tragic interaction between a police officer and a member of the public. For far too many years, the outcome of the use of police force has been subject to a "he said, she said" debate. With the invention of high-quality, miniaturized video cameras, however, police departments now have a way to resolve these disputes. Even better, they can prevent them from happening in the first place.
Communities around the country are demanding that their police officers wear body cameras, and for good reason. With body cameras recording all of an officer's interactions, a police department and the public that it serves can find out exactly what happened in every incident.
When all of a department's police officers wear these cameras, the number of public complaints drops dramatically, as does the number of times that police are required to use force. They simply create the accountability needed for all parties involved to understand that everything they are doing is being recorded for posterity.
OMG Digital Evidence Management Software [ODEMS]
Every department has its own way of doing things, and new technologies shouldn't force you to work a certain way. Whether it's how you want to access video, store data or manage every detail of how it's used.
In order for these cameras to be useful, they must be served by the right digital evidence management software, also known as DEMS. This software is used in many ways to ensure that all body camera recordings are cataloged and stored properly. There are many data points that have to be accurately recorded. For example, our software can:
– Track which police officer recorded what video and at what time it was recorded
– Maintain metadata for every recording, such as which department members have viewed it and when
– Allow you to mark videos as evidence in an ongoing investigation or due for simple storage
– Give your district attorney and their staff the ability to log in and view crucial videos
The Benefits of Tracker Products EMS
Whether you're a police captain looking for new solutions or the IT director that has to implement them, digital evidence management software is crucial for making body cameras useful. Without this software, your investment in high-tech camera equipment will be worthless. Our Evidence Management System with integrated Digital Evidence program is unique because it allows for both physical and digital evidence that shows the entire chain of custody. You will have an all-in-one solution for maintaining your evidence's chain of custody and being able to access in whenever you need it.
Since this is such new technology, consumers can only choose from OMG for their video camera needs. With all technology, it can quickly become outdated. Once the technology is no longer top-of-the-line, you will have to invest more money getting new cameras and new software to accompany the new hardware.
Features
– Upload and authentication of all digital files including images, video, audio, and any other files
– Auto Upload and Charging
– Secure access to all digital files
– Chain of custody for all digital files
– Unlimited search capabilities
– Unlimited filters and quick filters
– Notification system
– Images and report printing capabilities
– Multi-user and group security layers
– Unlimited Delete files
– Powerful restriction capabilities for sensitive and high profile cases
6073 Total Views
2 Views Today