Product Features:
The main frame is all aluminum alloy design, the internal material of the hose is aluminum alloy + stainless steel gooseneck tube, firm and durable.

Slide structure, precise adjustment, to obtain excellent shooting Angle.

Complimentary storage bag + mountaineering buckle, convenient for long-term shooting with external charging bank.

Compatible with OMG Body Worn Camera only.
Products Application: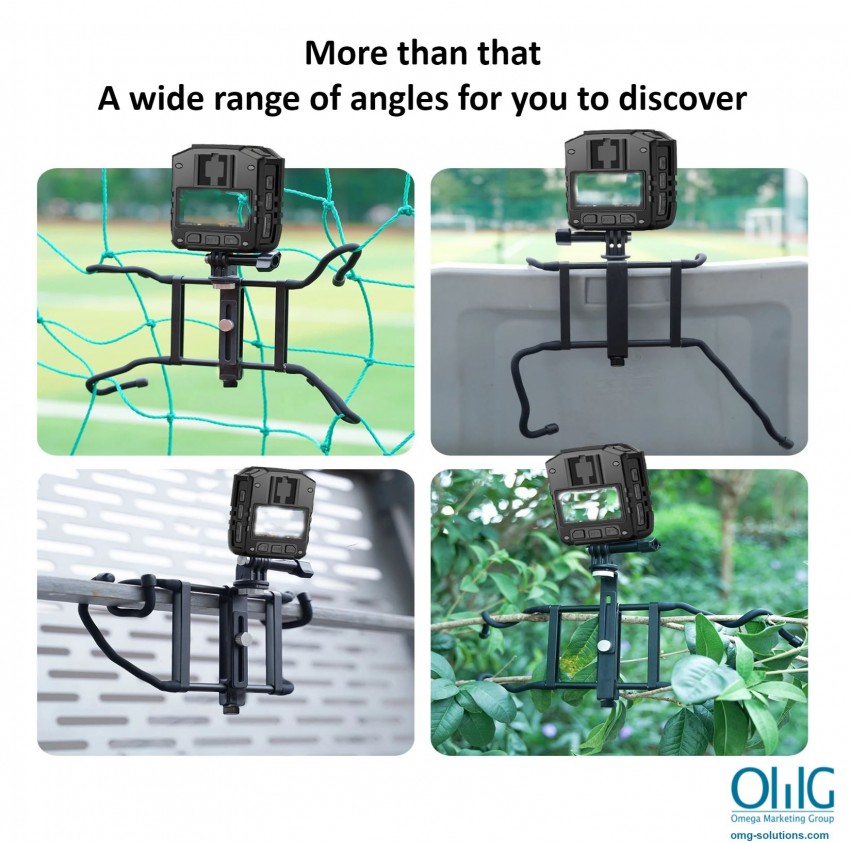 How to use: 
Mount the Body Worn Camera. 

Bend the 4 hoses into the right shape and hang them on the net.

Loosen screws 2 and 3, adjust to the right position and tighten it.

Body Worn Camera installation is complete.
Product Specification:
Size:401mm*110mm*34.2mm

Material:Aluminium + stainless steel + silicone

Net weight: 172g

Max load: 300g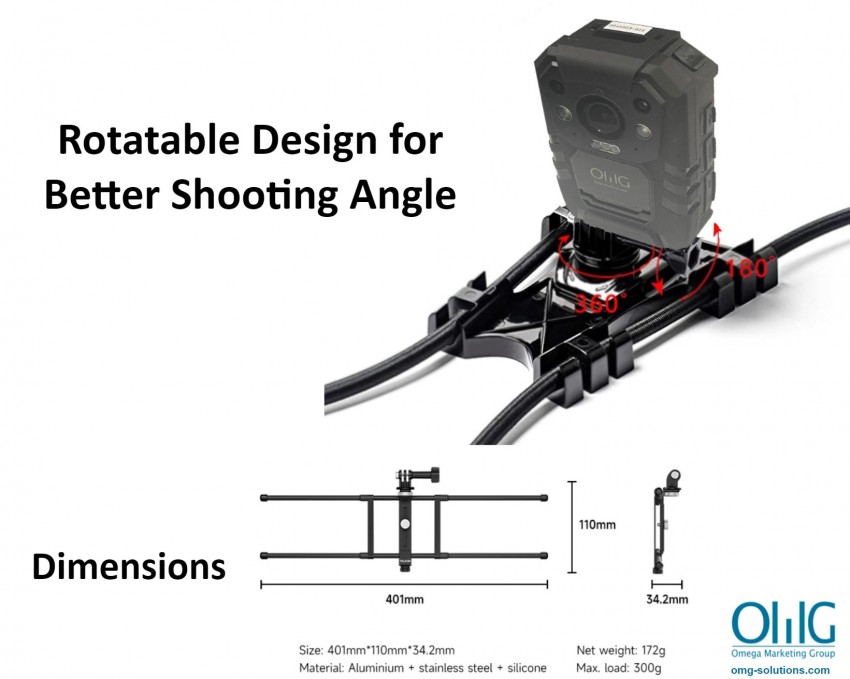 78 Total Views
1 Views Today