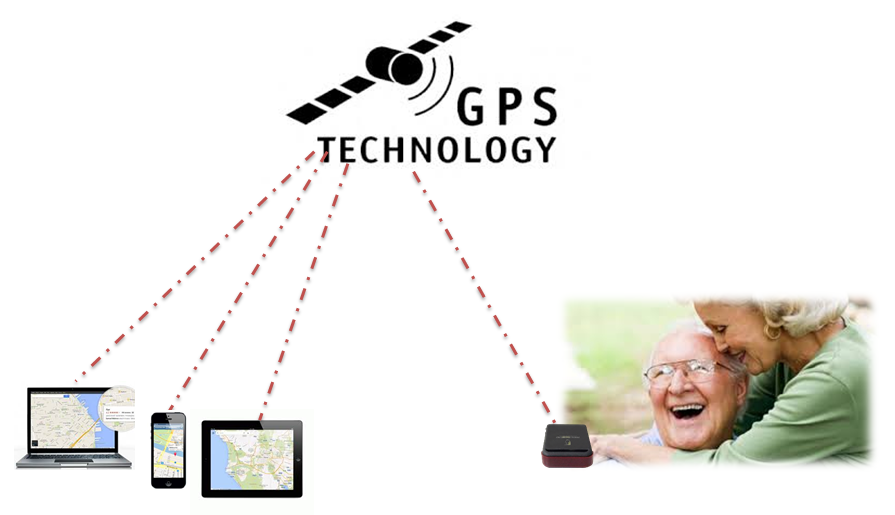 Get a GPS Tracker and Know Where Your Loved Ones are…
at ALL Times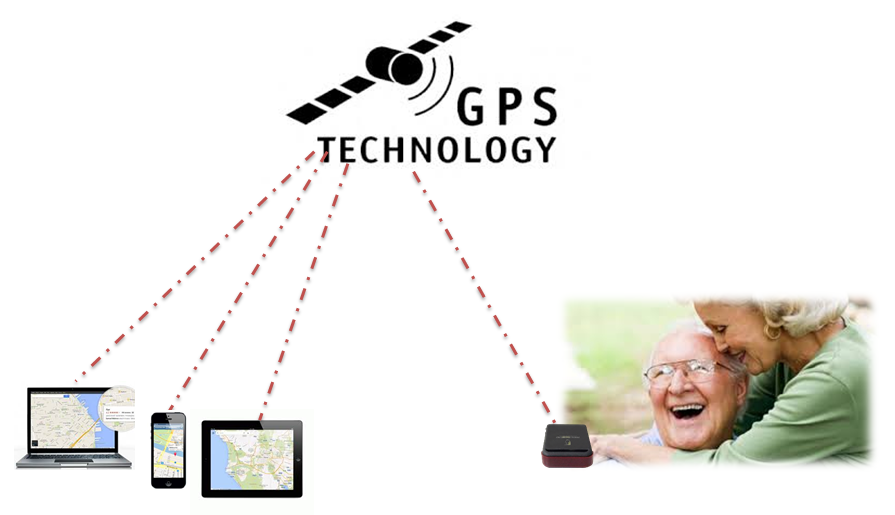 Protect your loved ones by having them carry a Personal GPS Tracker If they wander or get lost, you'll know about it. If they run into trouble, the SOS alert button summons help.
Use Your Personal GPS Tracker to:
Be reassured your aging parent is safe.
FeatureYour Personal GPS Tracker is so small it fits comfortably in the palm of your hand. Carry it discretely in pocket or purse.Monitor Alzheimer's patients who may wander.
Monitor love one with the Personal GPS Tracker.
Auto-tracking mode: Personal GPS Tracker sends location signals however often you program it to.
Emergency mode: The SOS button automatically sends out a "Help" message and location data every 2 minutes to as many as 5 pre-set numbers.
Listening mode: The built in microphone lets you do voice surveillance, too.
How it work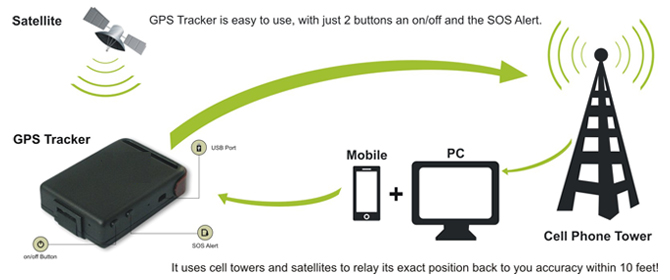 The Personal GPS Tracker is super easy to use, with just 2 buttons: an on/off switch and the SOS alert button. It uses cell towers and GPS satellites to relay its exact position back to you. Accuracy within 10 feet!
You can set it up to automatically transmit its coordinates at pre-determined intervals. Then use a mapping service like Google Earth to track the locations.
You can even do real-time tracking on your computer by using the software included with your Personal GPS Tracker.
---
Frequently asked questions
What comes with the Personal GPS Tracker?
You get the GPS tracker unit, lithium ion battery, wall charger, instruction manual and software CD. You also get unlimited access to our technical support team who can answer any questions about your Personal GPS Tracker.
How long does the battery last between charges?
The long life lithium-ion battery lasts up to 80 hours on standby on a single charge. (The Personal GPS Tracker automatically returns to "sleep" mode when it's not communicating, to conserve power.)
How small is the Personal GPS Tracker?
64mm x 46mm x 17mm (1.8″ x 2.5″ x 0.65″)
What are the technical specifications for the Personal GPS Tracker?
Weight: 55g
Network: GSM / GPRS
Band: 850/900/1800/1900Mhz (Quad-band)
GPS chip: SIRF3 chip
GSM/GPRS module: Simcom Sim340d
GPS sensitivity: -159dBm
GPS accuracy: 5m
Wall Charger: 110V – 220V Input, 5V Output
Battery: Chargeable 3.7V 800mAh Li-ion battery
Standby: 80hours
Related Posts :
2019 Total Views
3 Views Today

Please follow and like us: